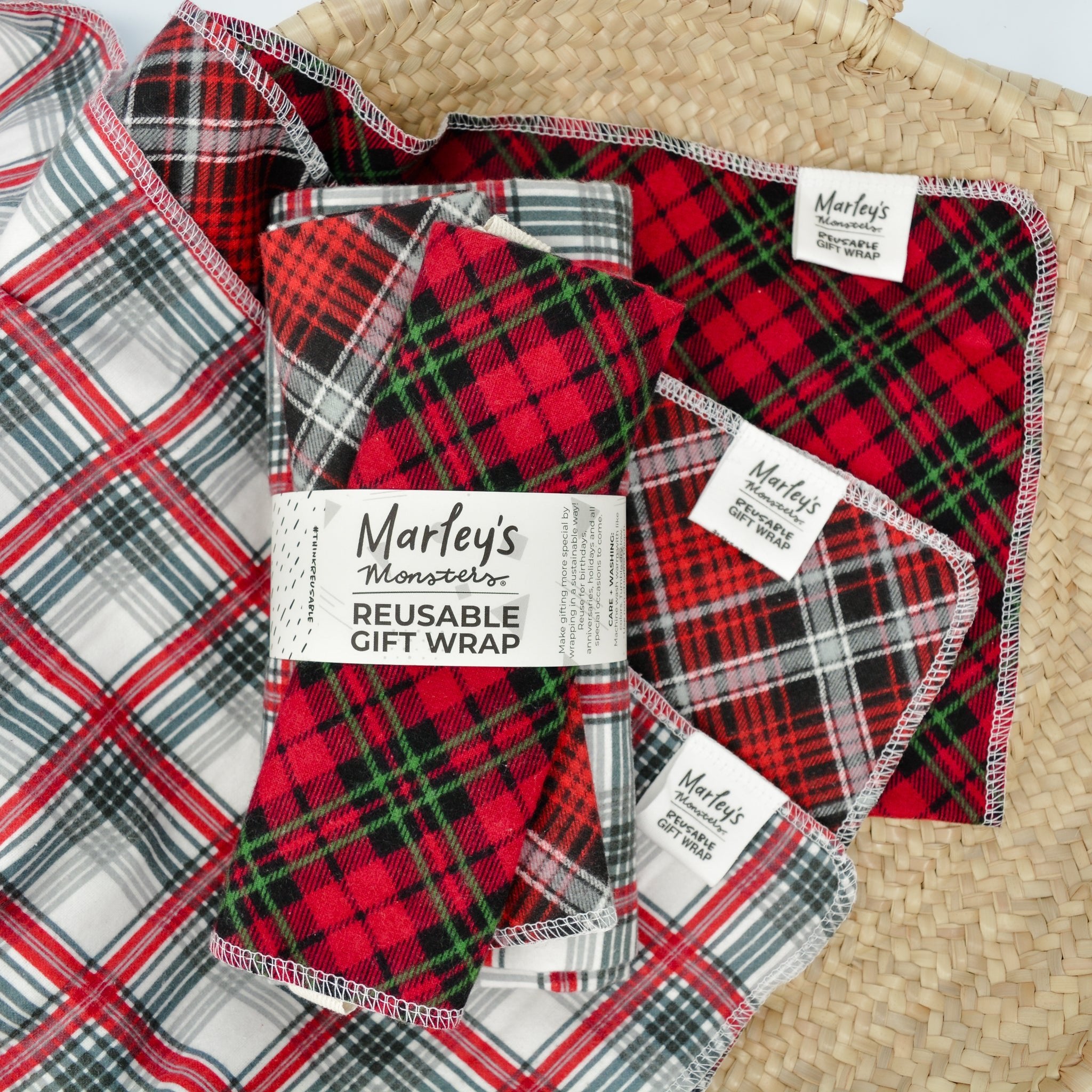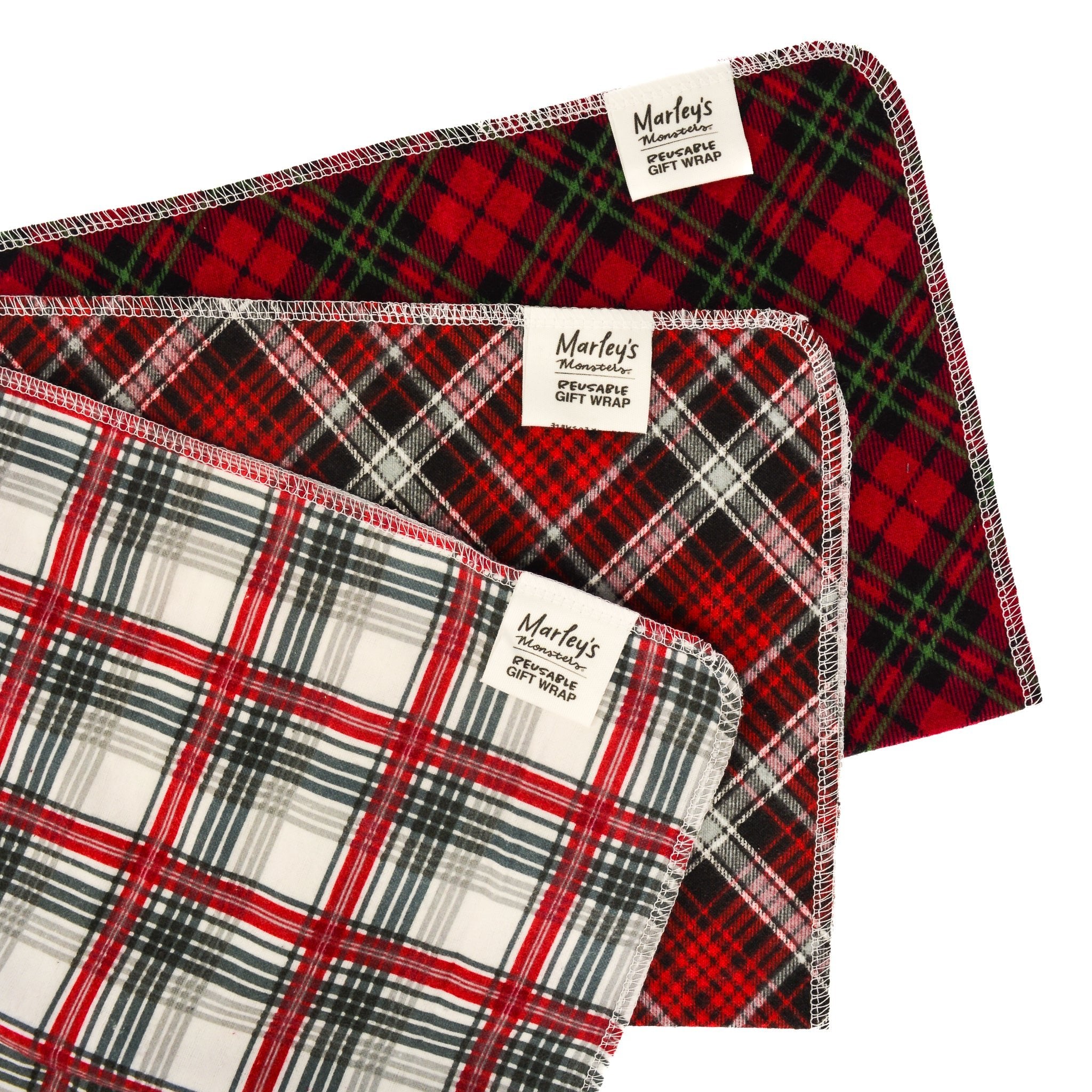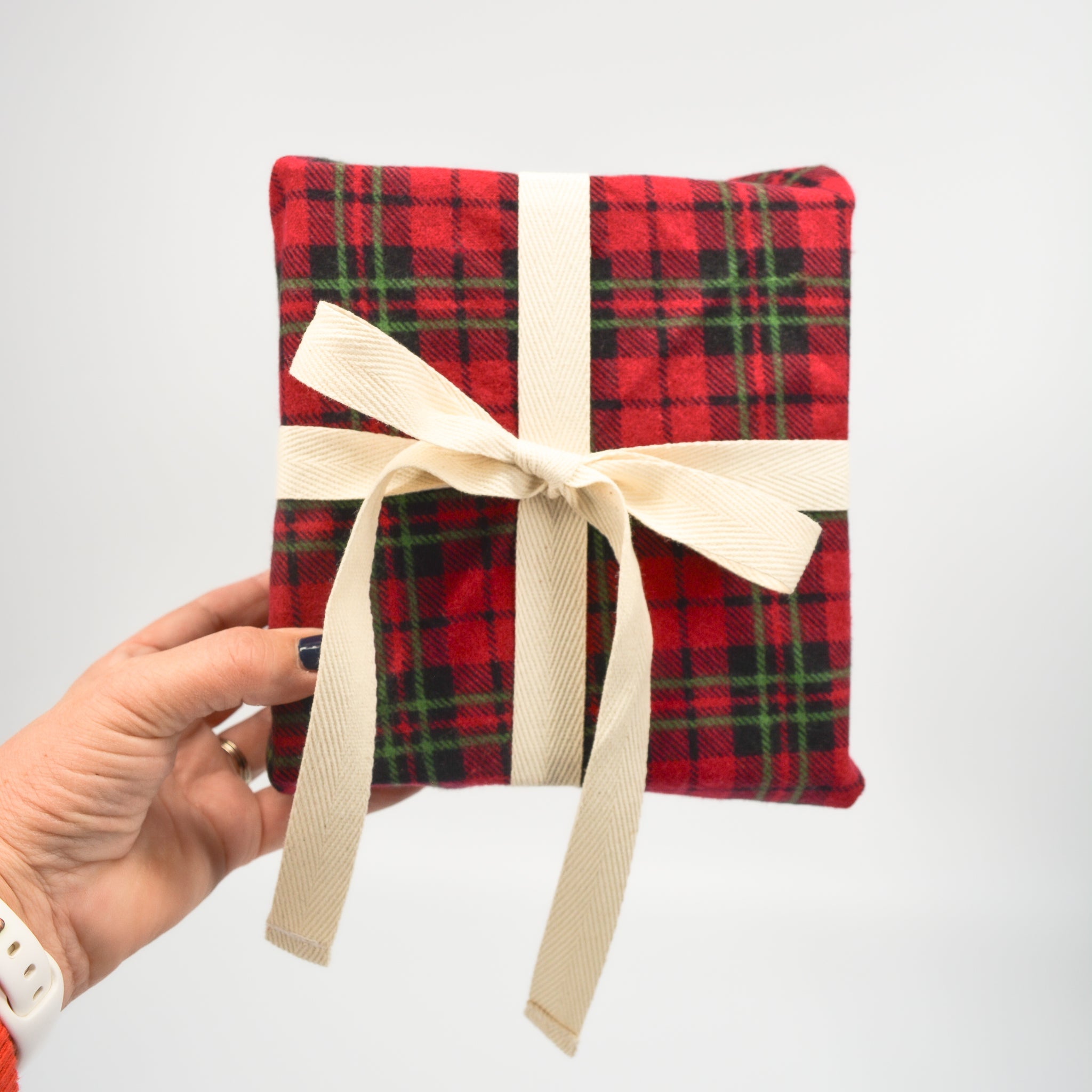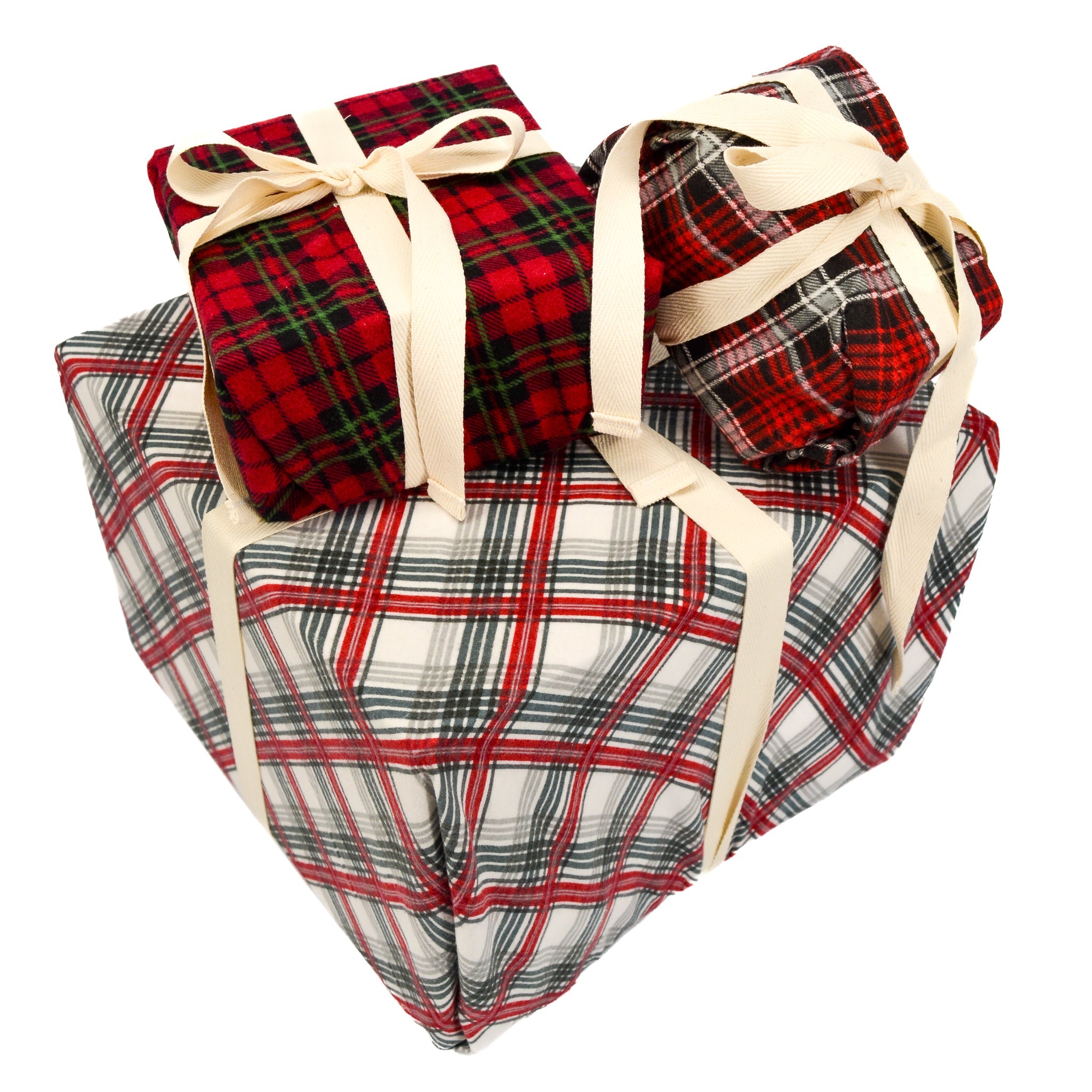 Reusable Gift Wrap: Holiday Plaid
What's better than giving a gift? Giving a gift in Reusable Gift Wrap! Don't be shy about asking for your Reusable Gift Wrap back, or be sure to let the recipient know it's reusable, and part of the gift. Your choice!
This bundle includes 3 Reusable Gift Wraps in red plaids. Each wrap has generous lengths of twill tape anchored in the center for endless presentations. Find other creative uses when not wrapping gifts.
Made from 100% cotton flannel fabric and 100% cotton twill tape.
Reusable Gift Wrap sizes in the bundle:
2 x Medium - 18" x 18"
1 x Large - 36" x 36"
CARE + WASHING: Wash warm with like colors. Tumble dry. Flannel gets softer and more plush with washing.
Handmade by Marley's Monsters in Eugene, Oregon.