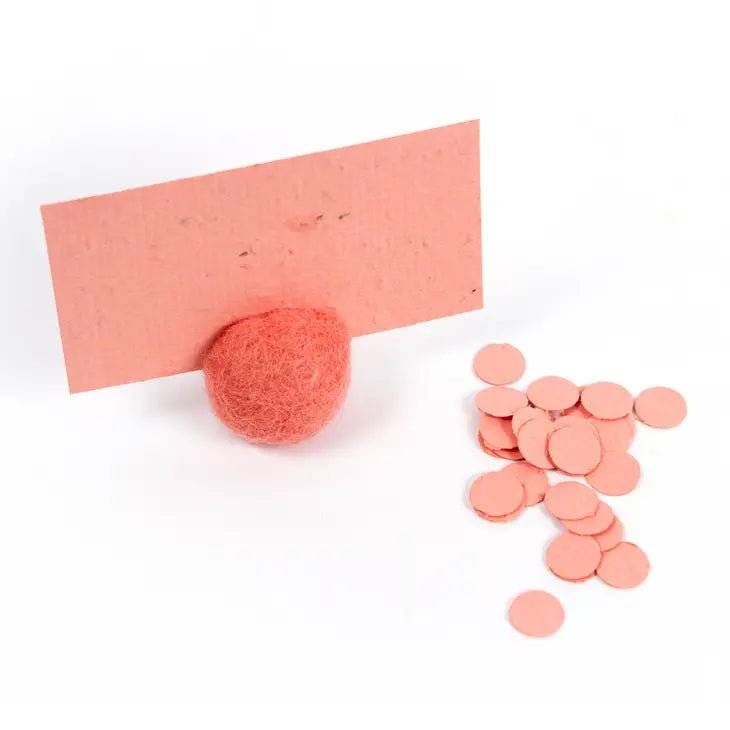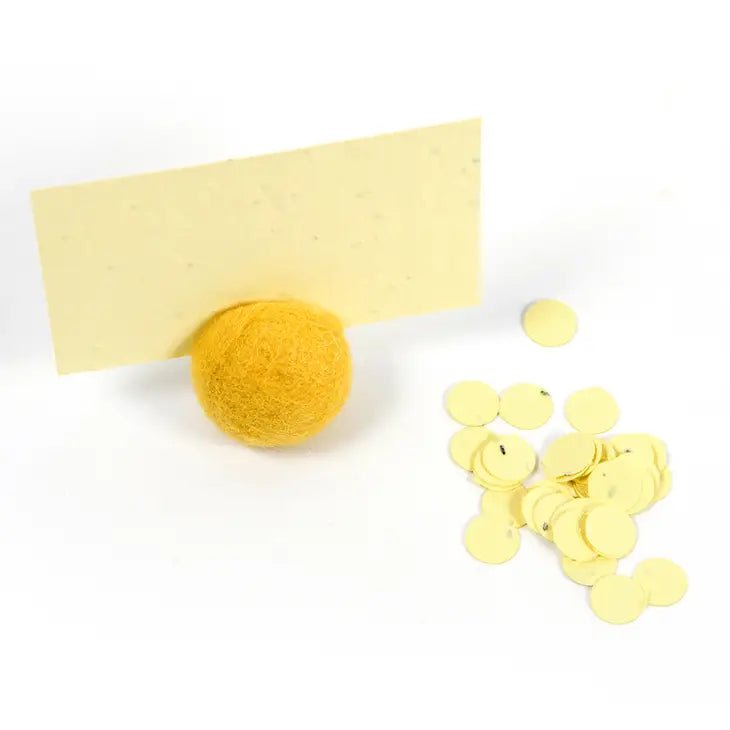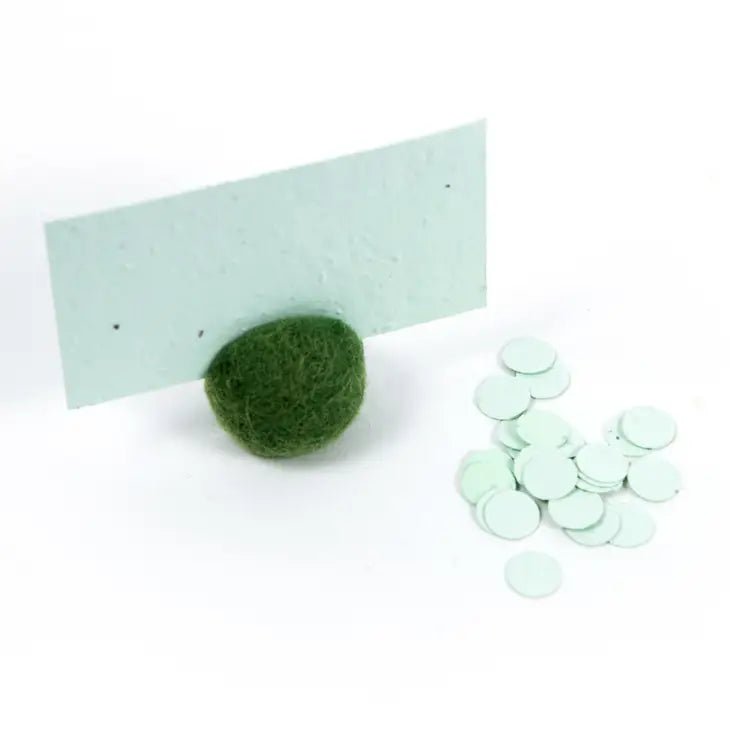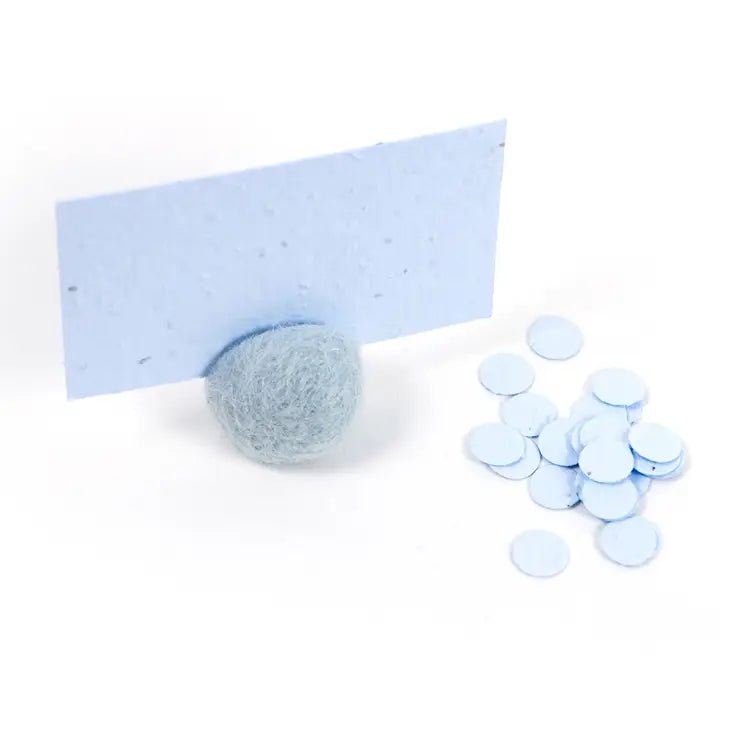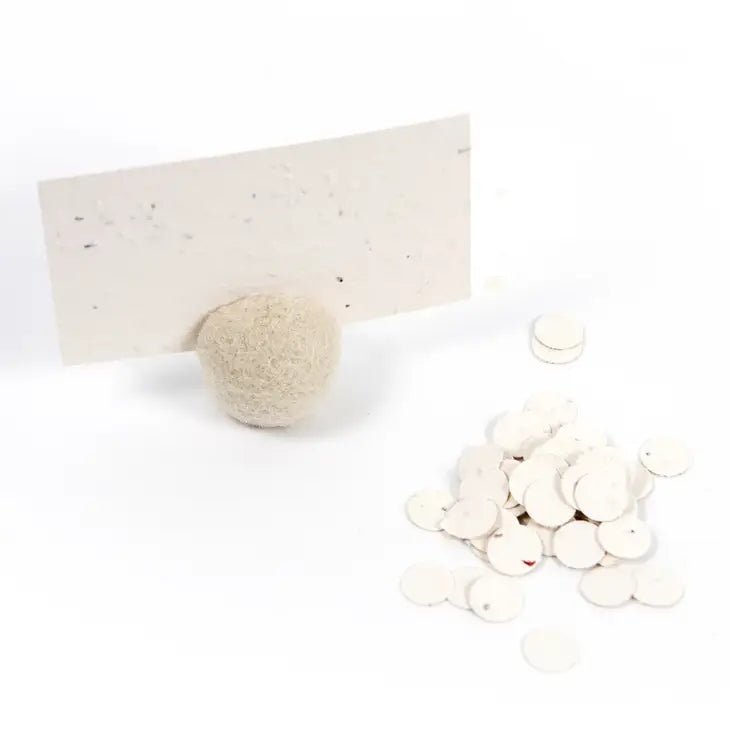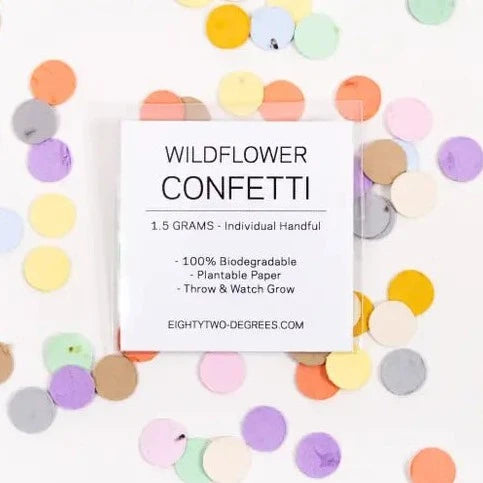 *SALE* Wildflower Popper with Refillable Confetti
This Reusable Confetti Popper is a stylish and eco-friendly choice for all of your celebrations. It features a felt top and reusable, refillable tube that comes pre-filled with 100% biodegradable wildflower seed embedded paper confetti for a colorful sprinkle at the perfect moment. Each Popper is filled with eco-confetti in a corresponding color. Refill Wildflower Confetti packs are available in fun colors to mix and match. 

Use a Reusable Confetti Popper at birthdays, anniversaries, weddings, or grab a pack of refill confetti and fill poppers for a fun, planet friendly gender reveal. These Reusable Confetti Poppers are a great sustainable option for any and all your special occasions.
*Includes one Reusable Confetti Popper filled with matching Wildflower Confetti. Refill confetti packs sold separately.