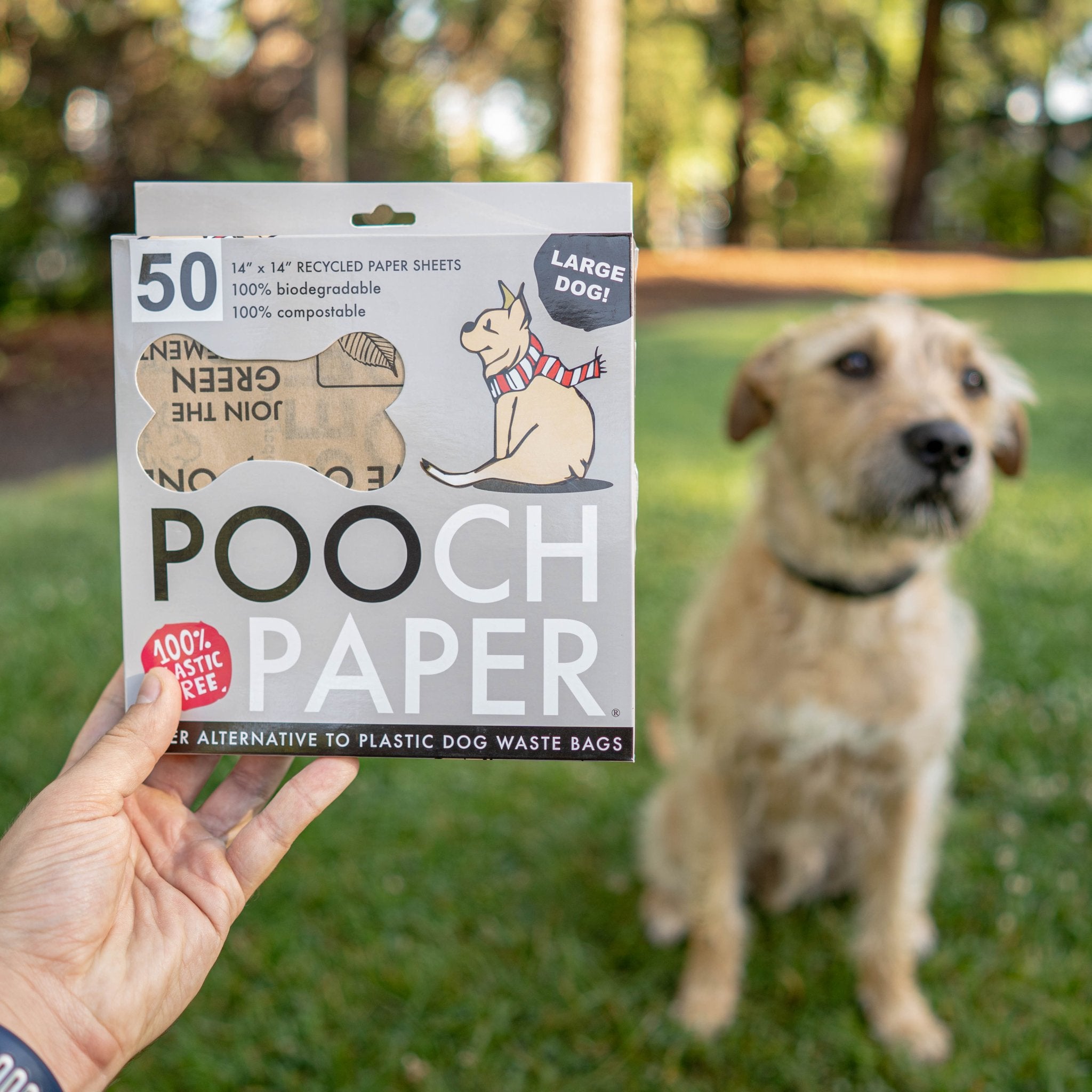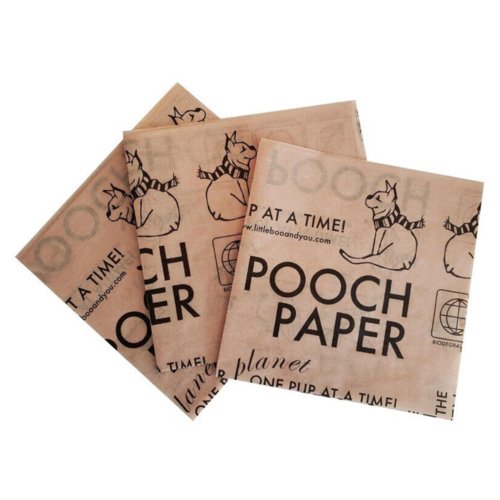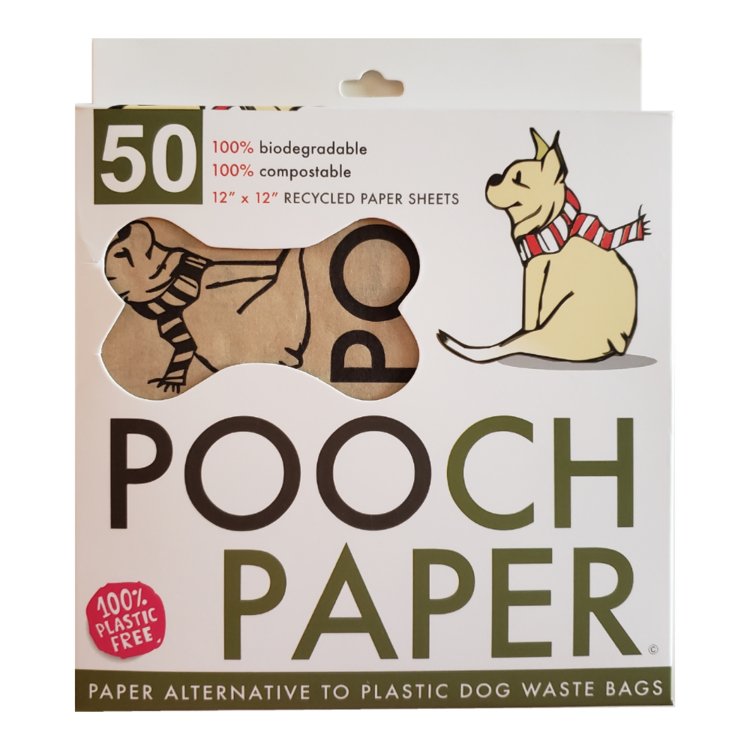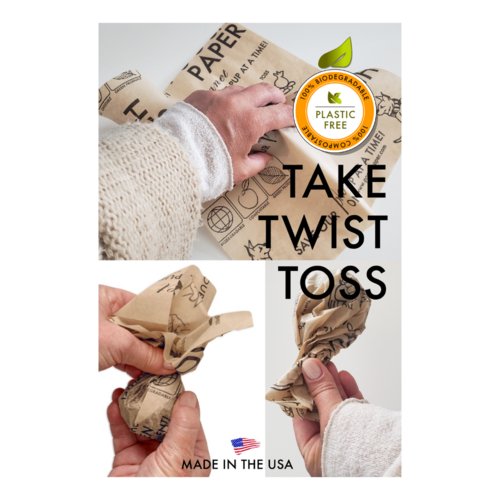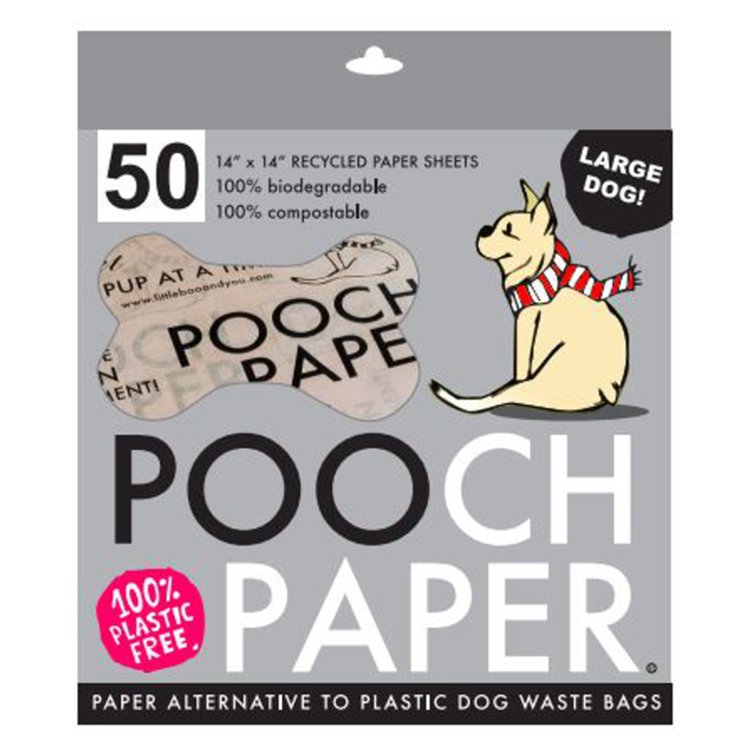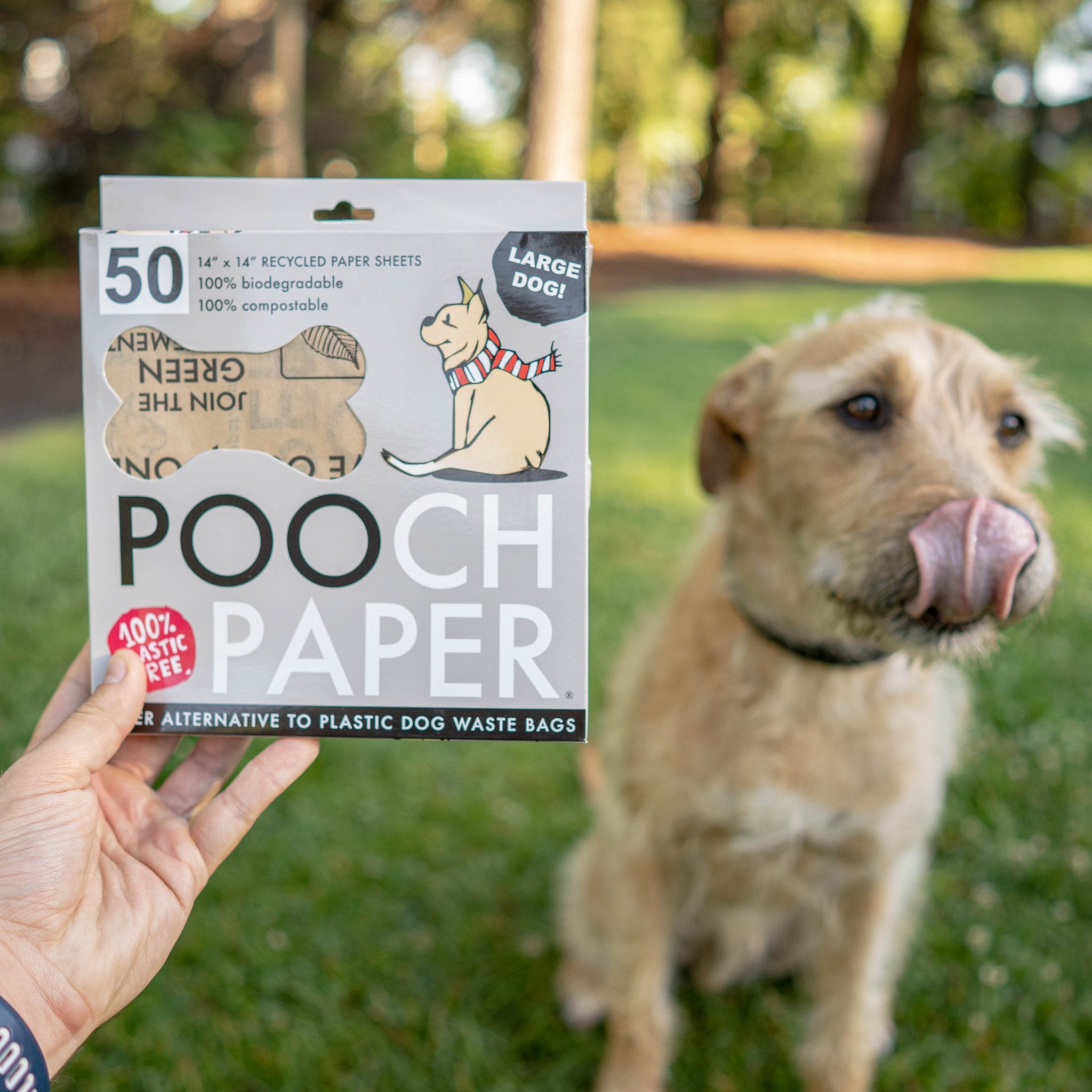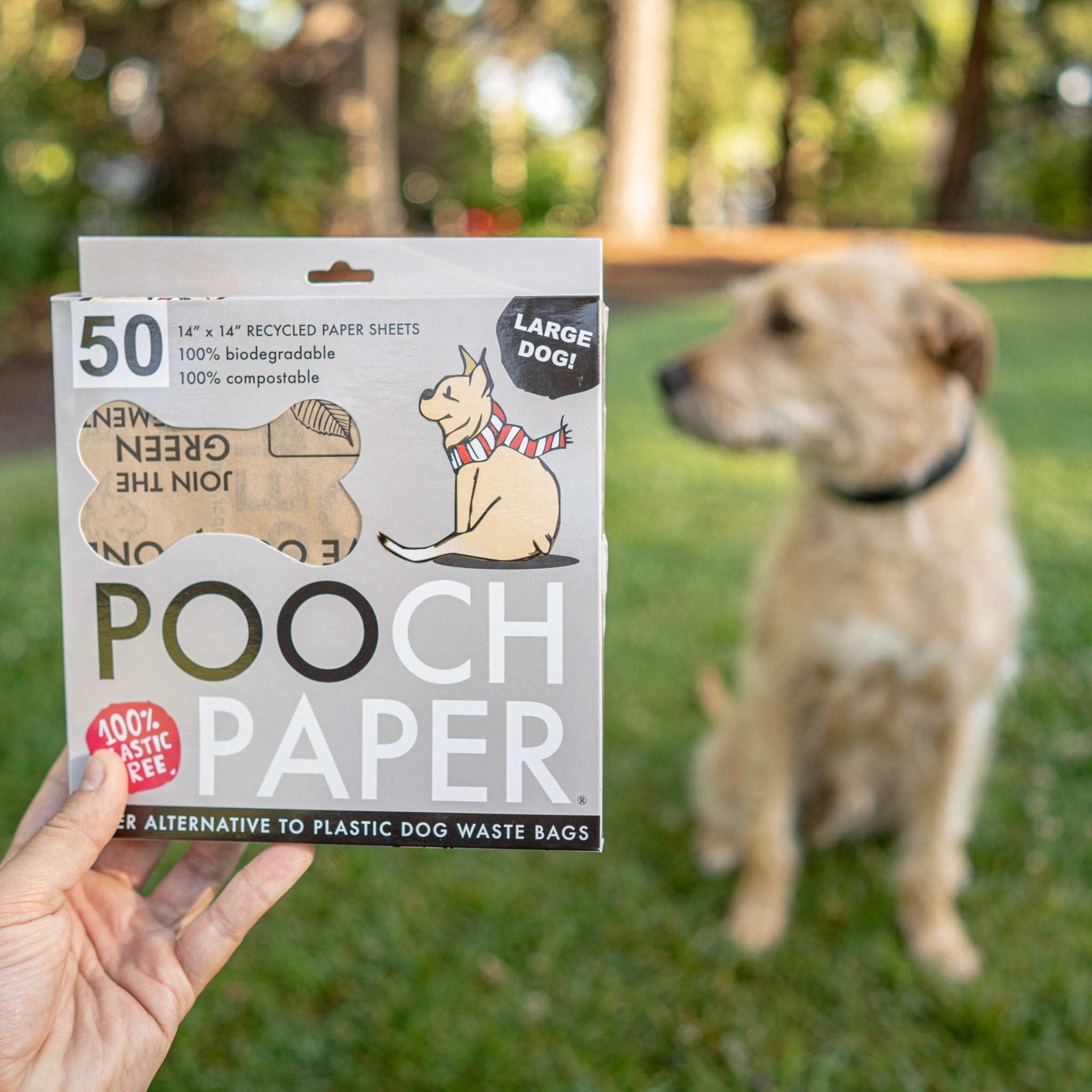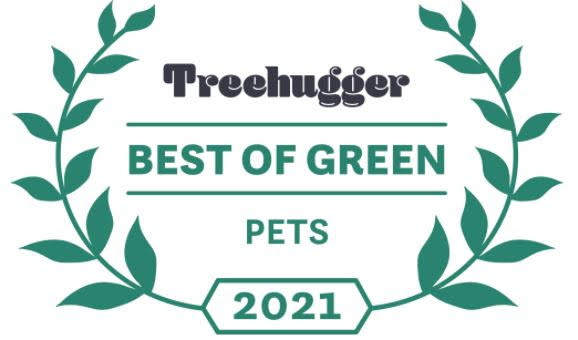 Made in the USA, Pooch Paper is a recycled, non-chlorine bleached paper alternative to single-use plastic dog waste bags.
Pooch Paper sheets are 100% biodegradable, 100% compostable and are manufactured using renewable energy. The grease-resistant coating is made during the pulp drying process to ensure your doggie's doodie remains inside the paper and not on your hand!
Each box contains a one month supply (50 sheets) of single-use dog waste sheets that can be discarded in any refuse container and composted in any composting process.
Thank you for your contribution in saving our planet ONE PUP AT A TIME!
For large dogs: 14x14"
For small/medium dogs: 12x12"
Pooch Paper paper, packaging and fulfillment processes are all sourced and conducted in the USA. The vast majority of pulp is sourced from the U.S. as well as Canada (with traces from Sweden, Norway, Finland, Estonia, Latvia, Poland, England and Spain). The majority of fibers are composed of balsam fir, white spruce, red spruce and black spruce.
Third party certifications include:
SFI Certified Sourcing (CERT - 0062614)

SFI Chain of Custody (SAI-SFICOC - 004065)

FSC Chain of Custody (SAI-COC-002582)

FSC Controlled Wood (SAI-CW-002582)

PEFC Chain of Custody (SAI-PEFC-004065)
Pooch Paper is certified with the Sustainable Forestry Initiative® fiber sourcing program and the Forest Stewardship Council®.