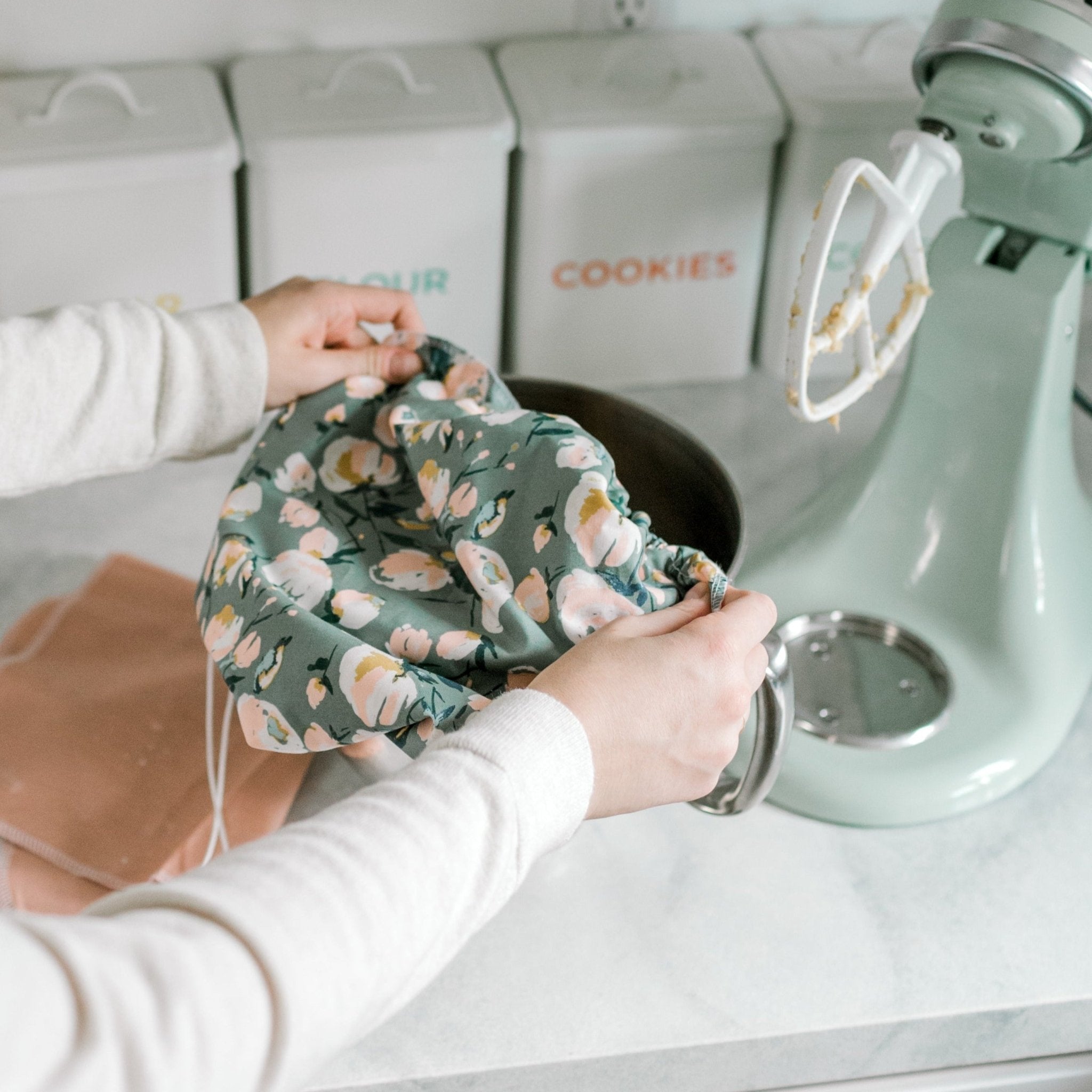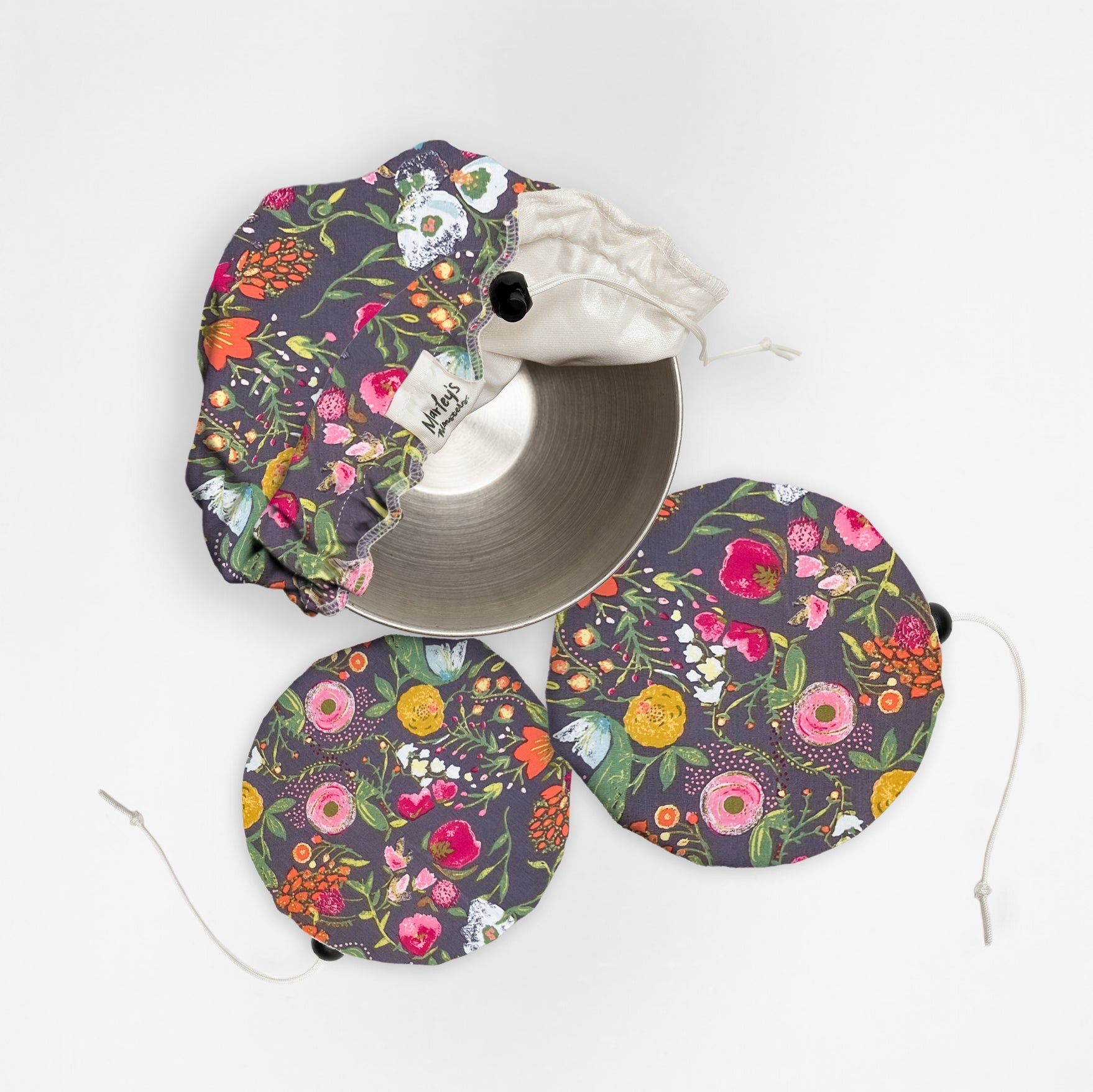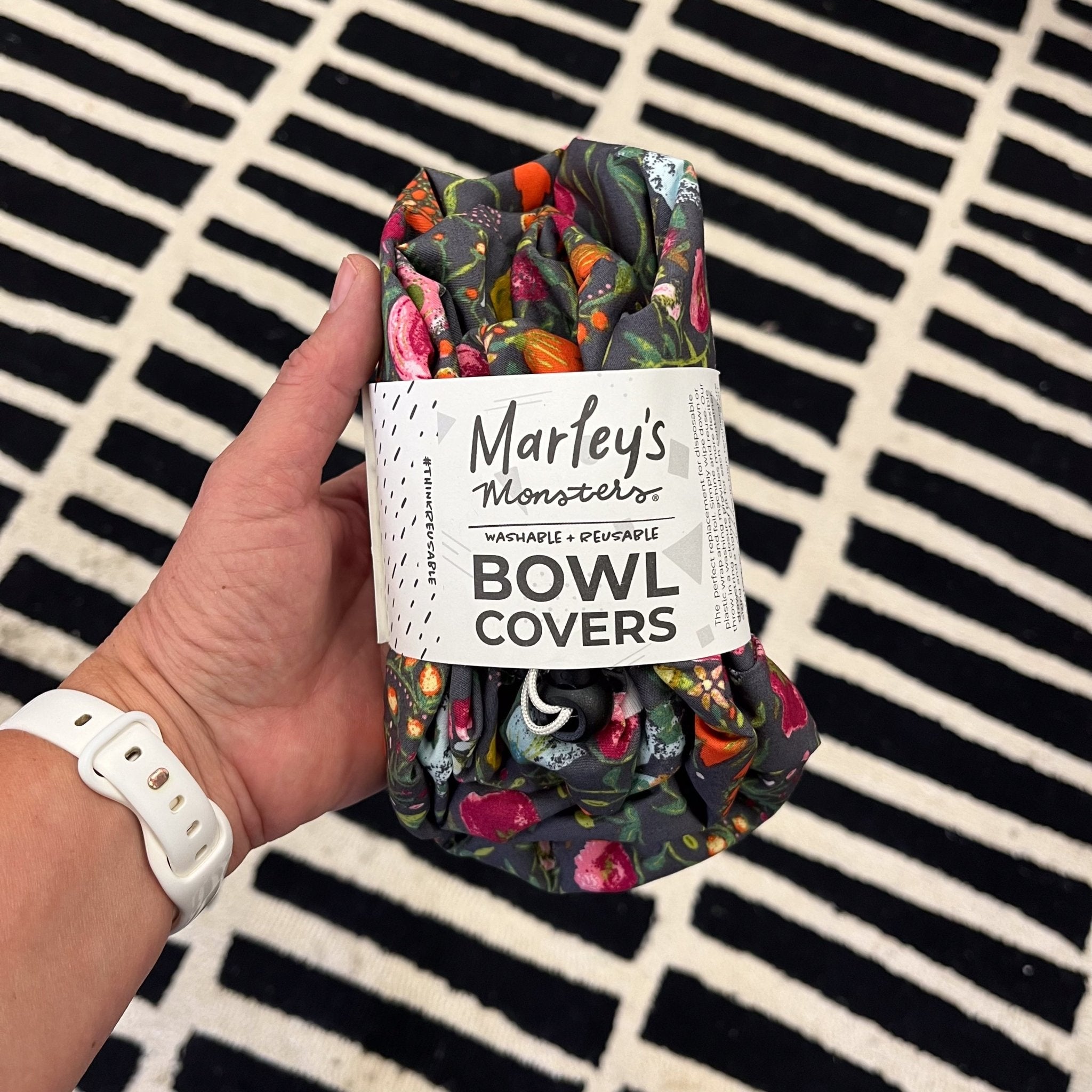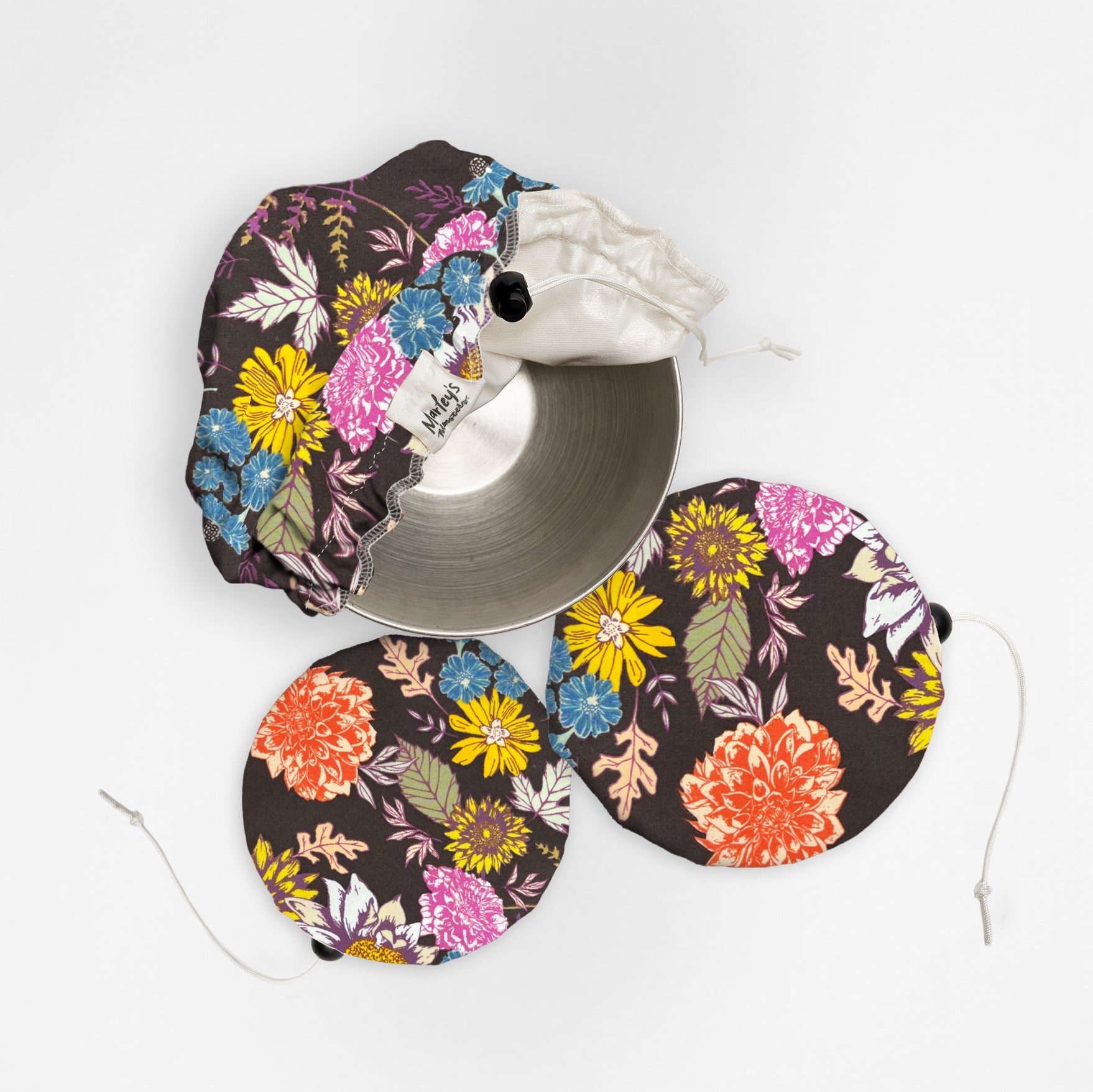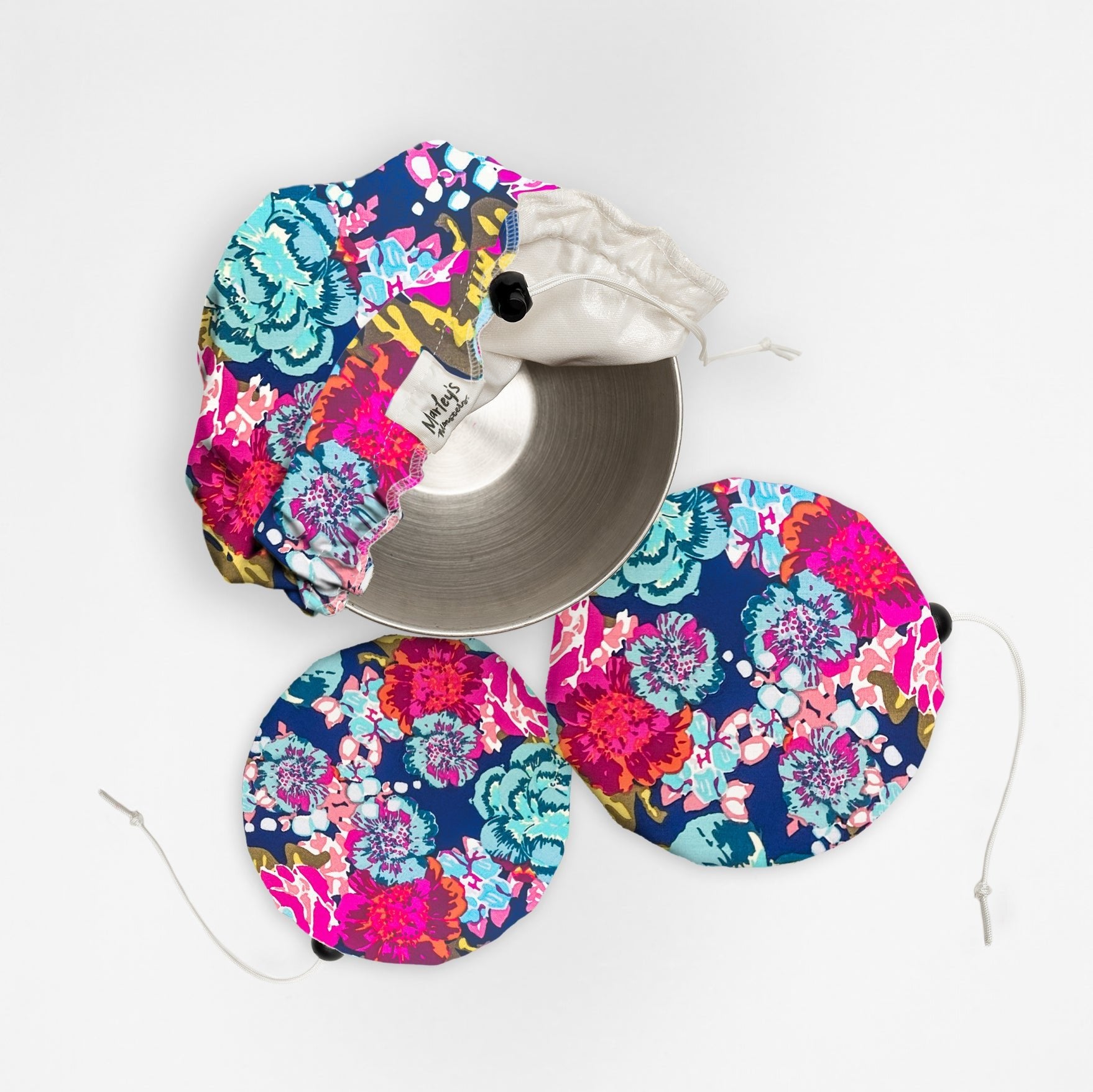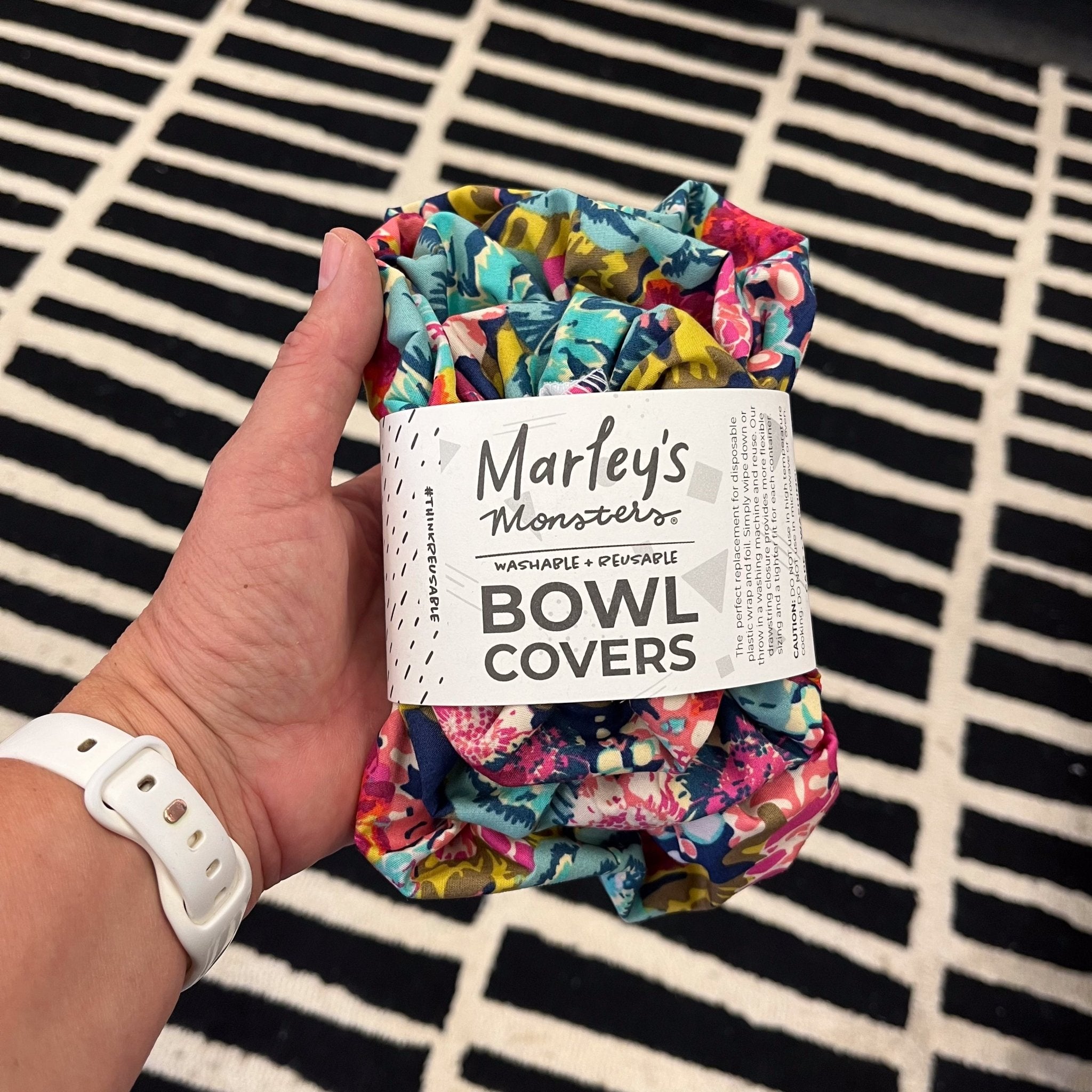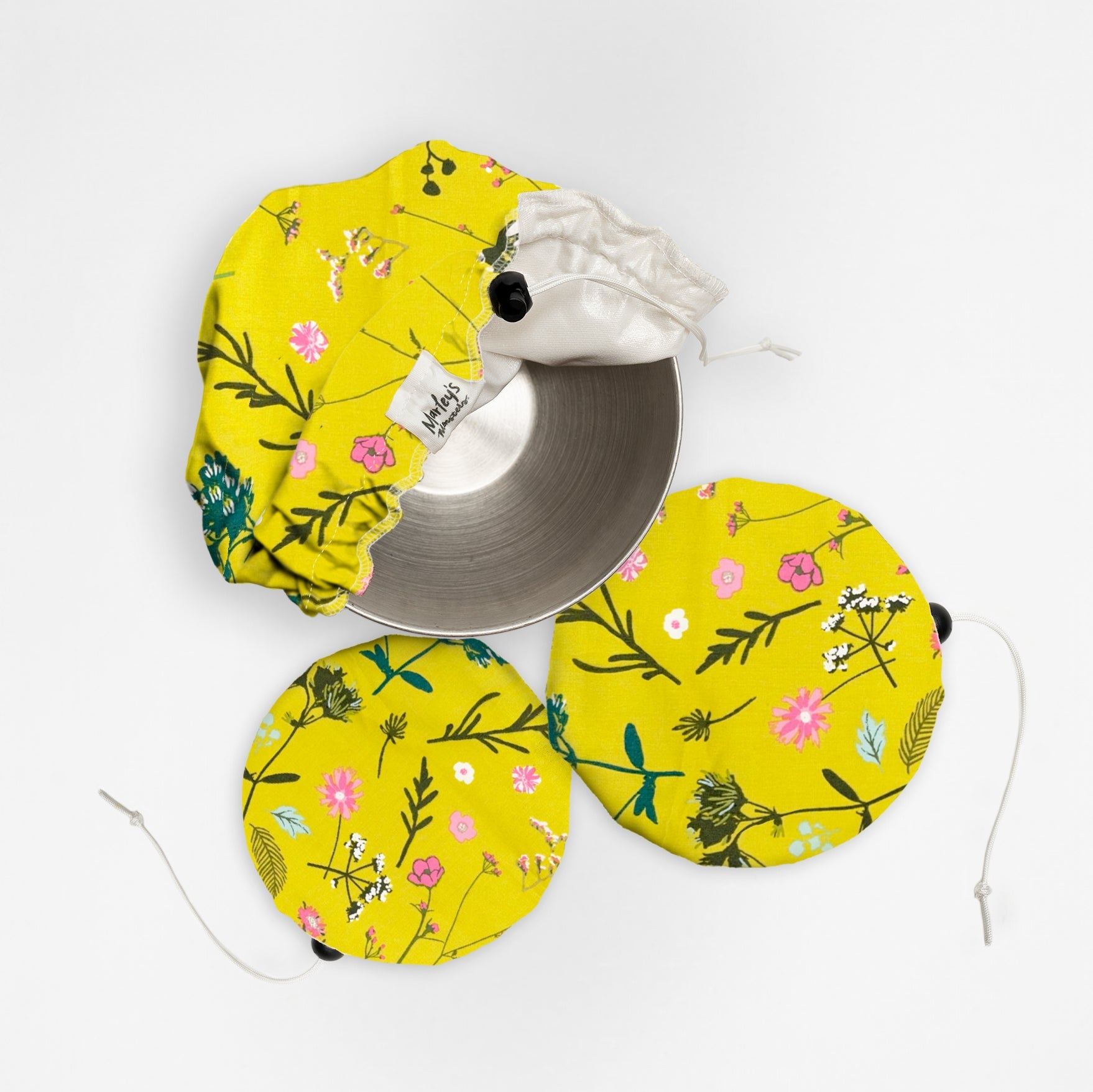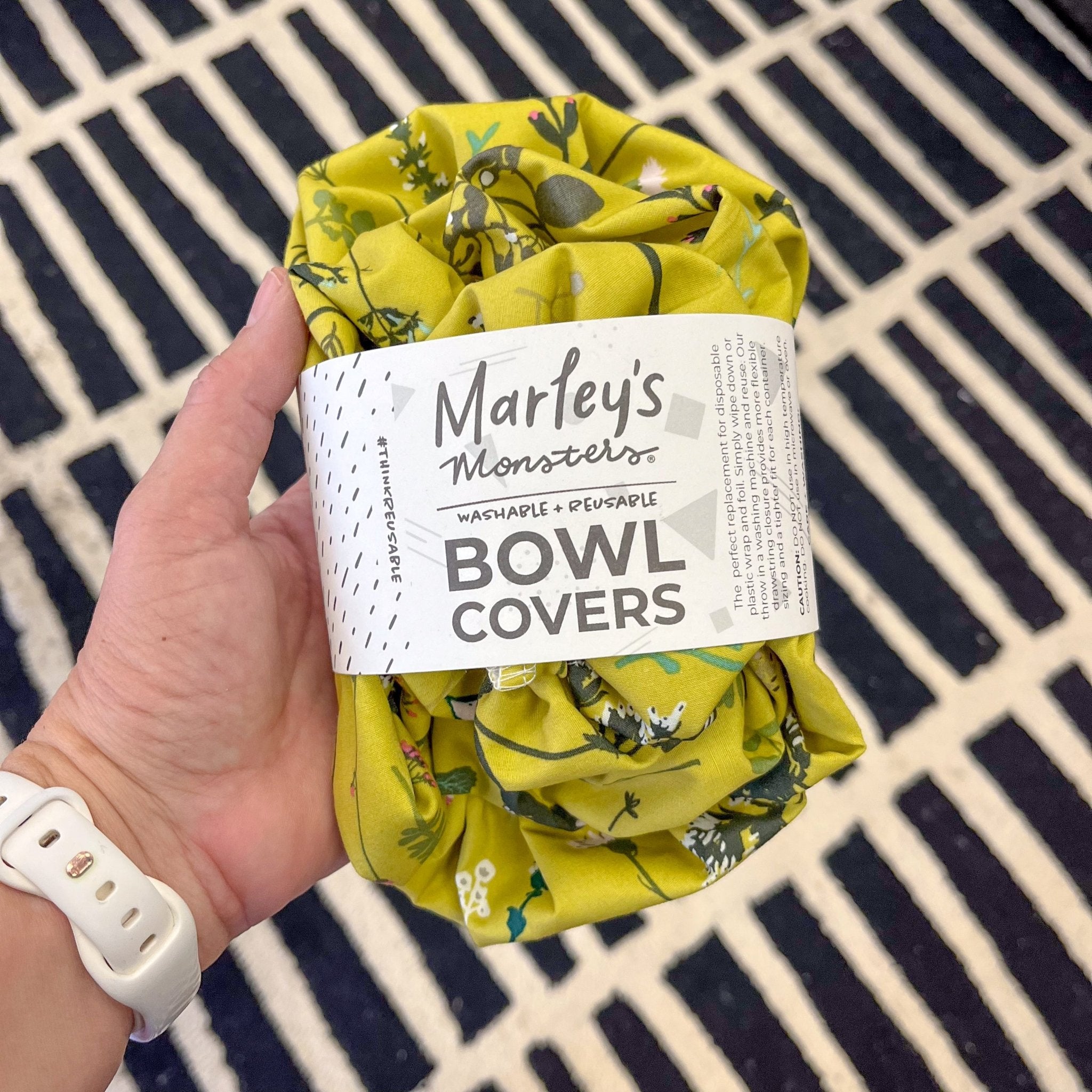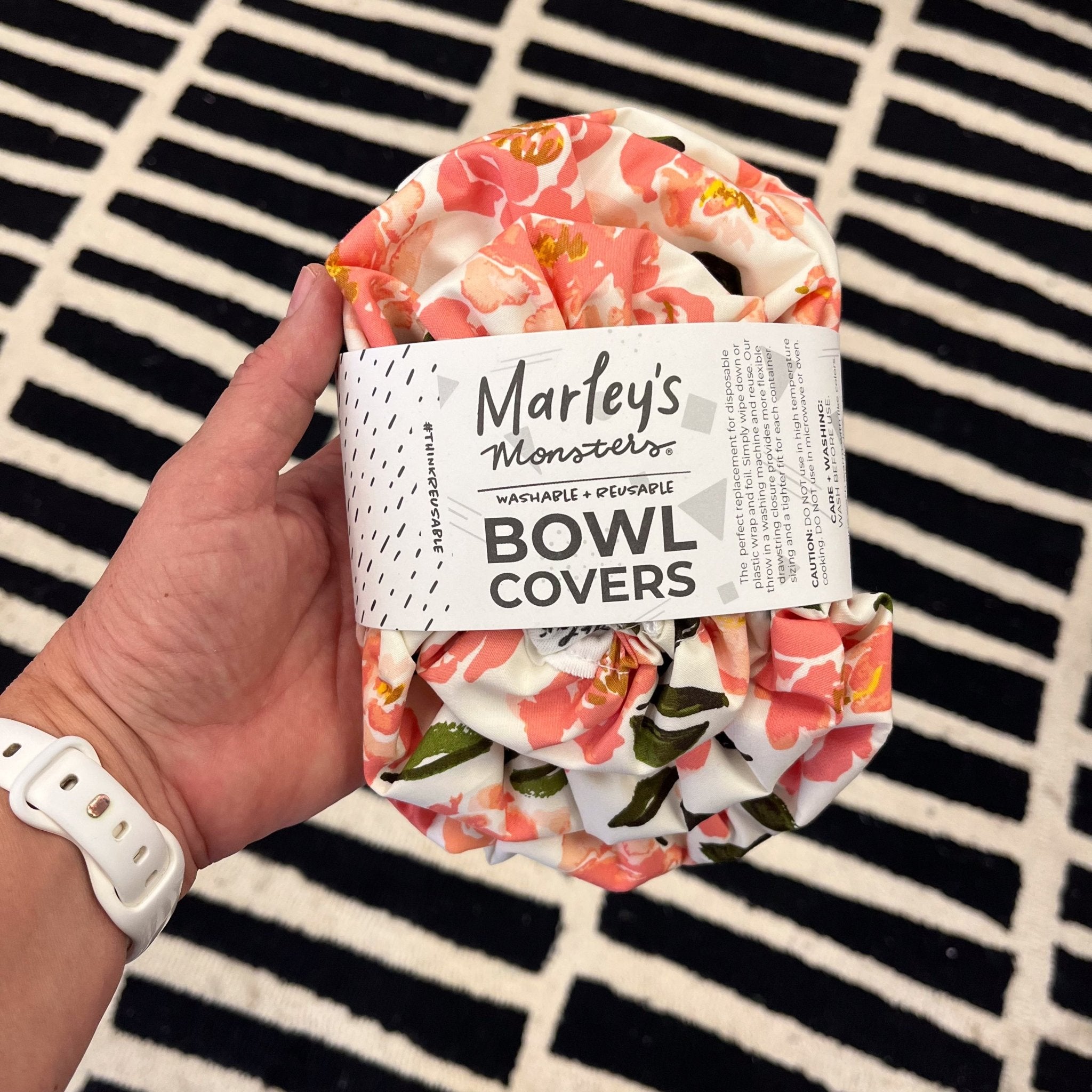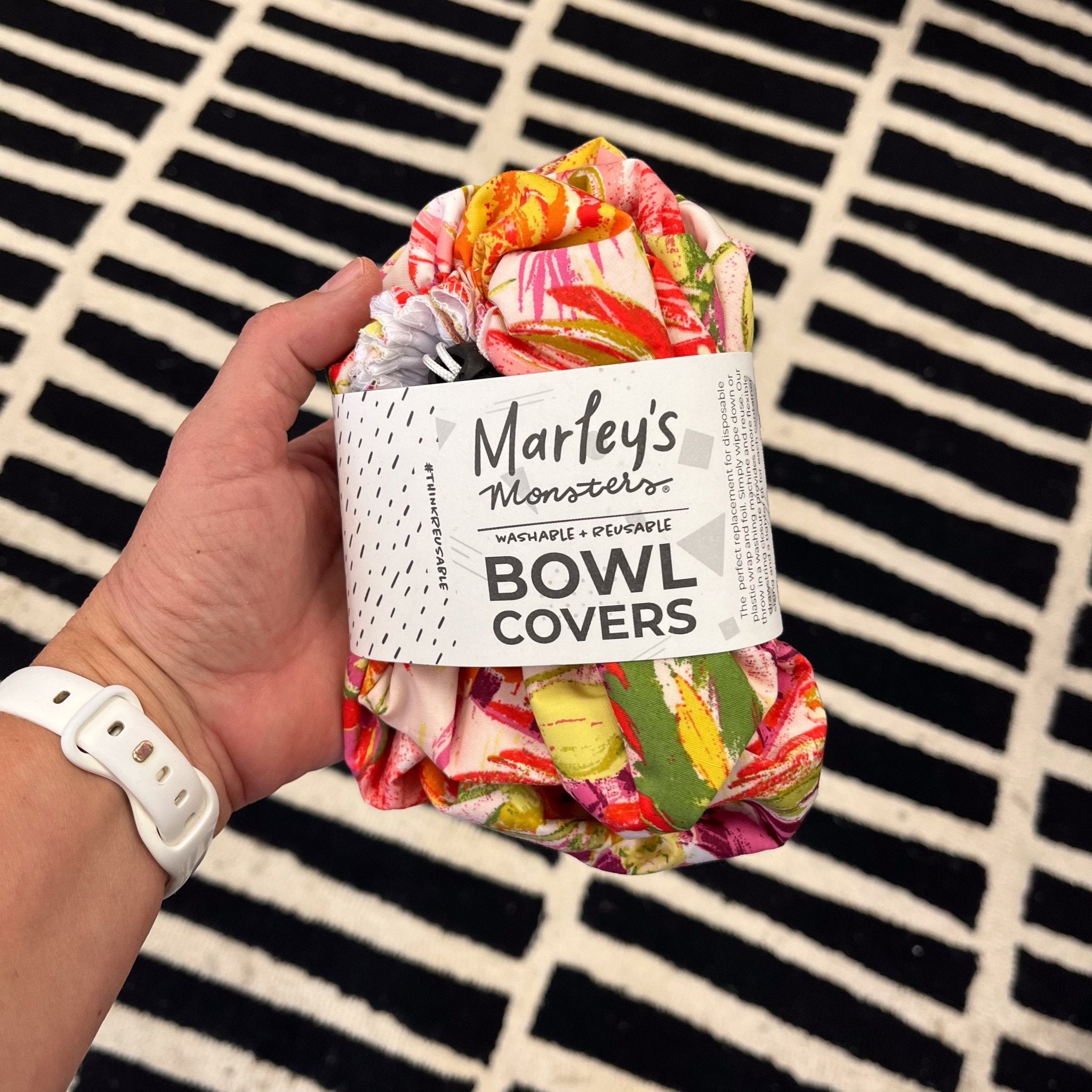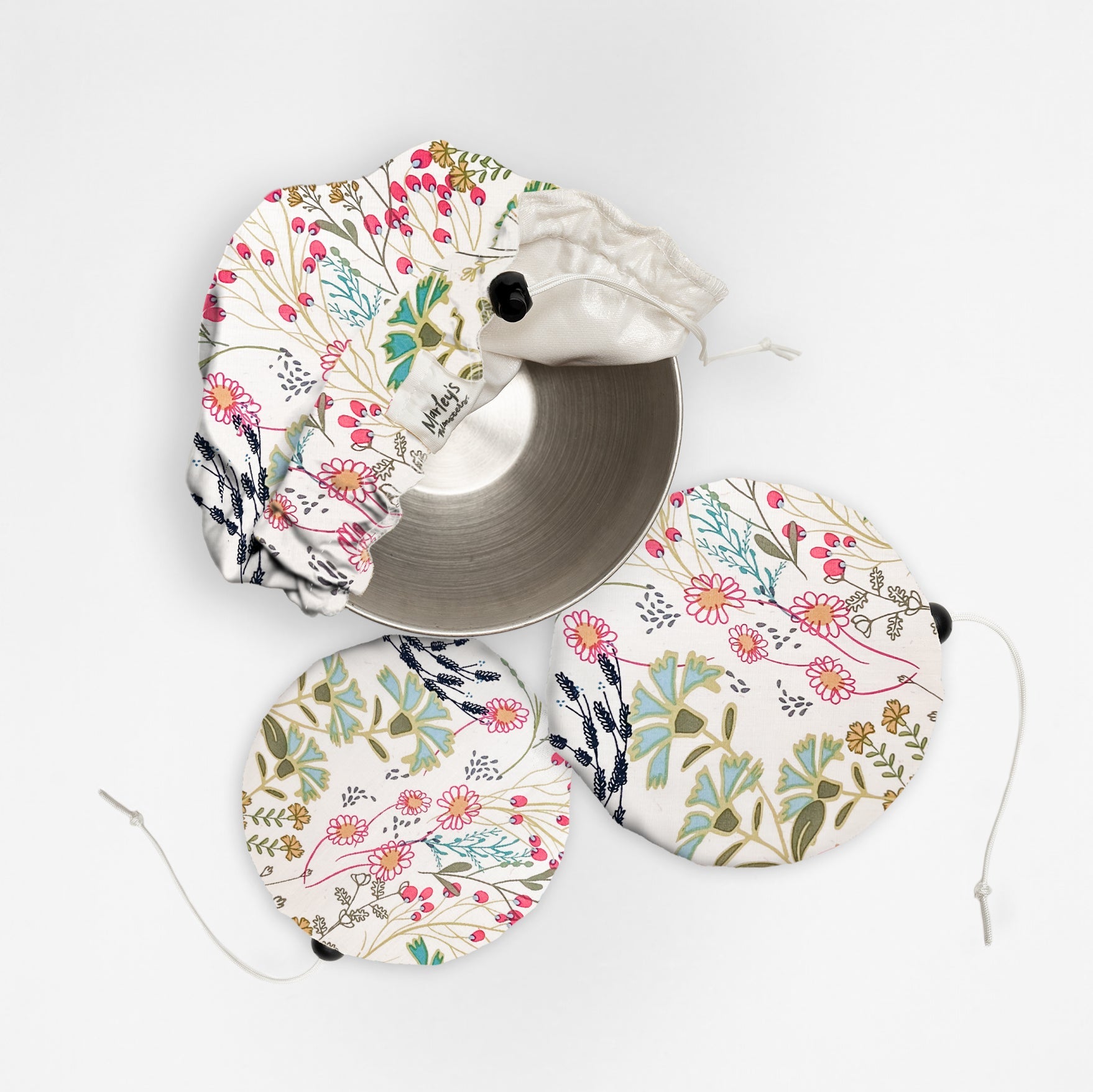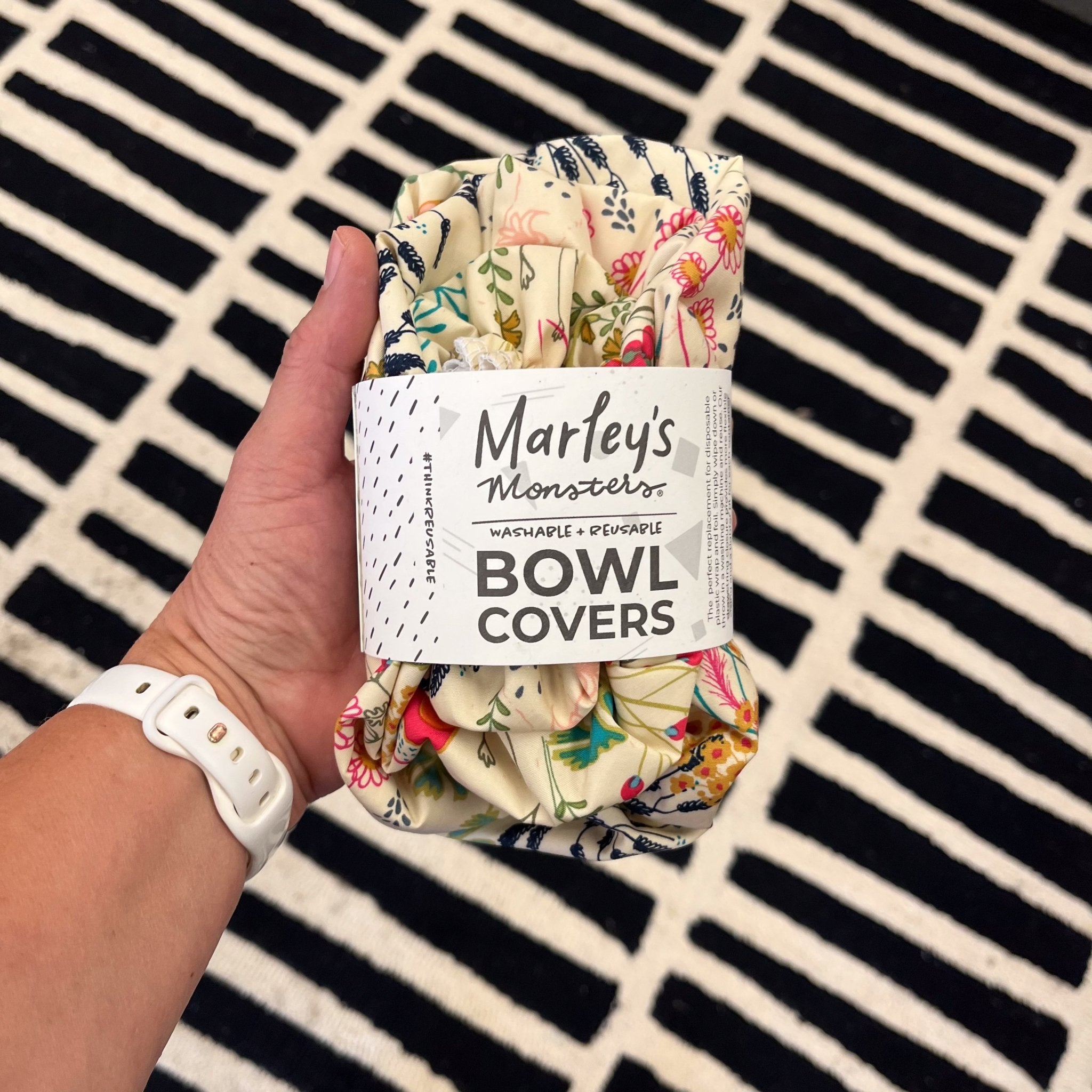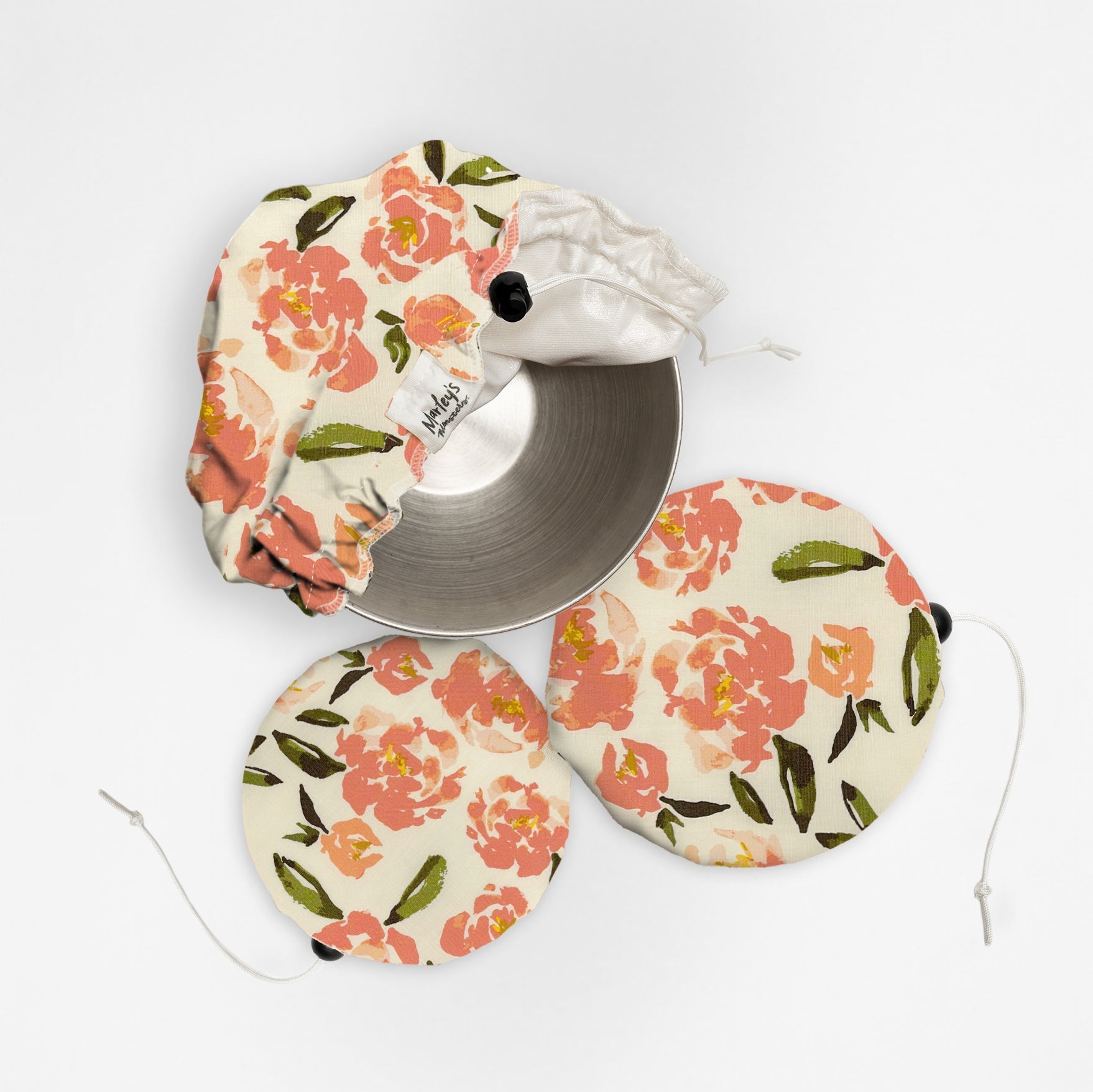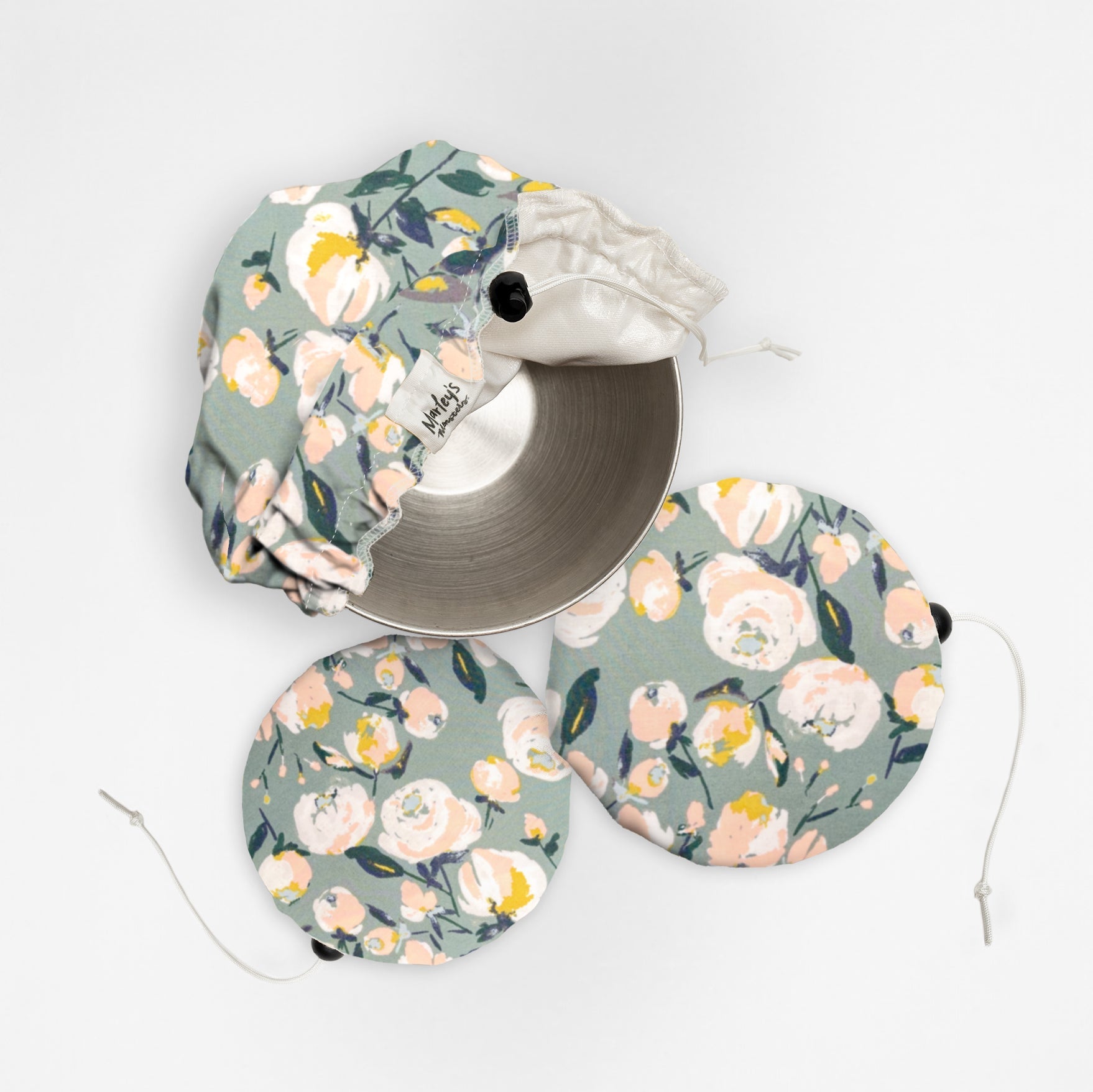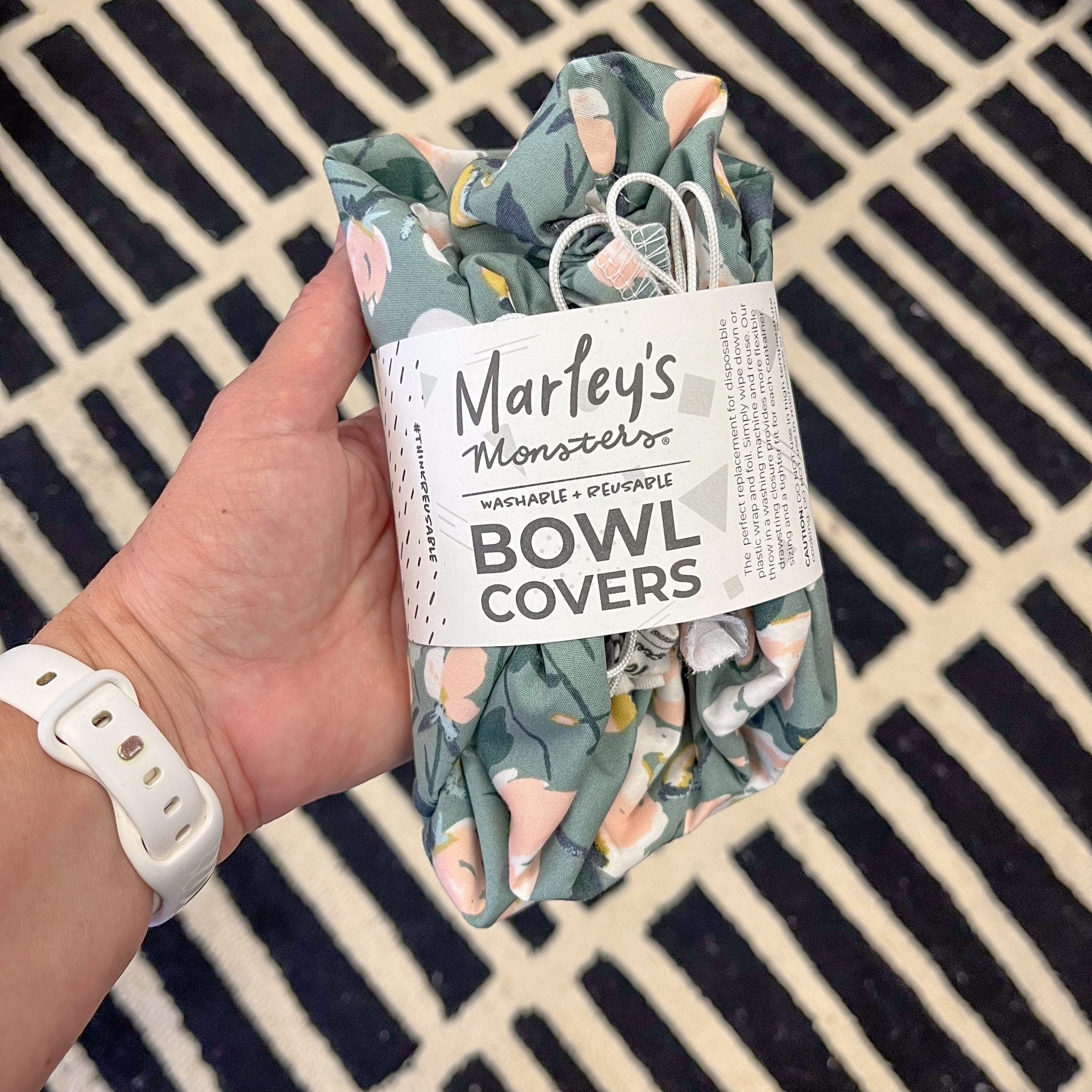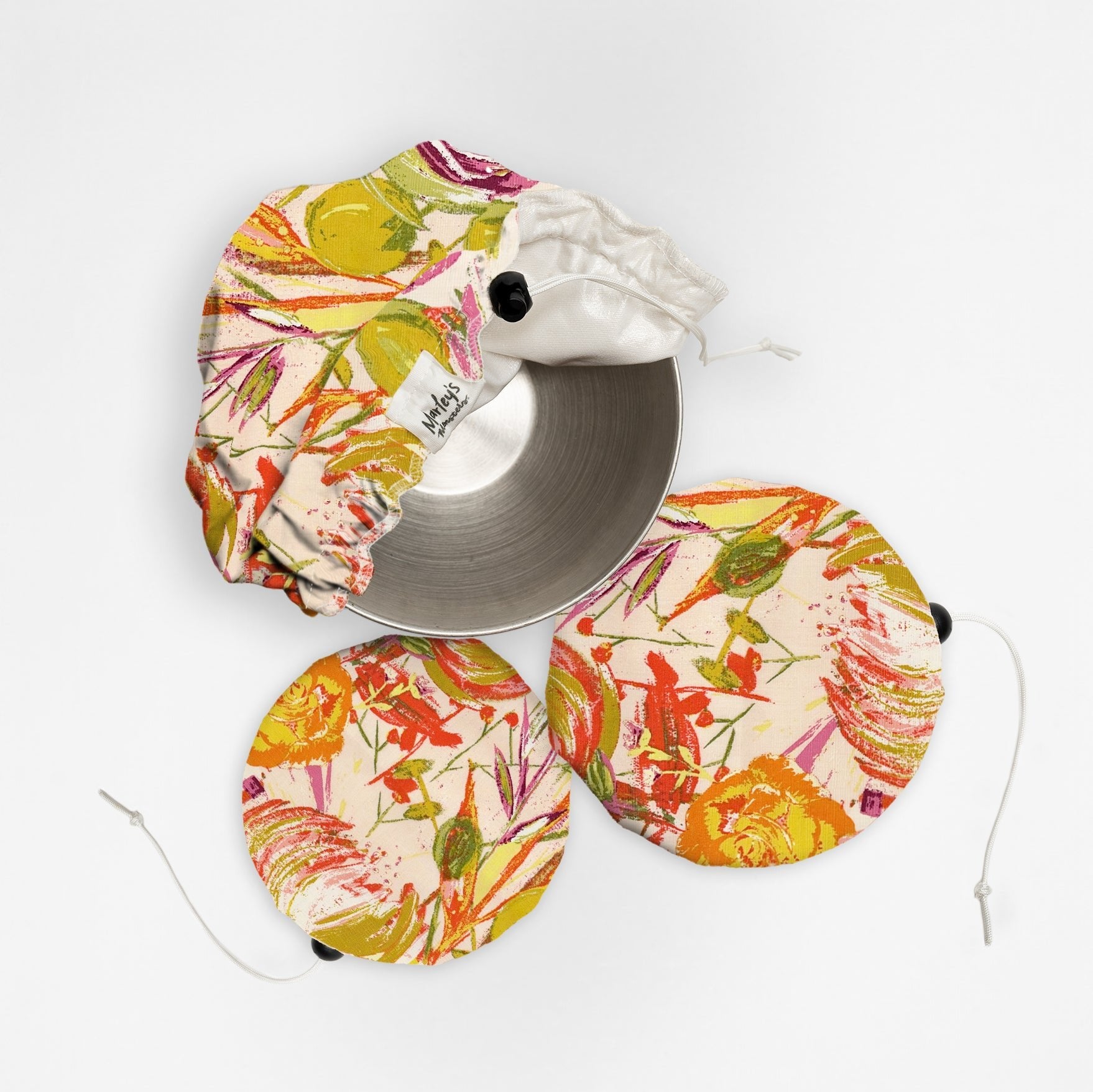 Bowl Cover Bundle: Cotton Floral
For a limited time, we are offering our handy Bowl Covers in sets of 3 matching floral cotton prints. Each set includes a Small, Medium and Large Bowl Cover. Select style in menu.
Washable and reusable bowl covers are the perfect replacement for disposable plastic wrap and foil. Simply throw them in the washing machine and reuse! See second photo for available cotton colors.
Our covers have a waterproof food safe PUL lining and a toggle cord stop on the drawstring to secure over your plate or bowl. Unlike elastic, this provides more flexible sizing and a tighter fit for each container size.
Bundle includes 1 large, 1 medium, 1 small.
Small: Fits most standard sized dinner bowls up to 7" diameter.
Medium: Fits most standard sized plates and mixing bowls up to 11" diameter.
Large: Fits most large mixing bowls up to 14" diameter.
CARE + WASHING: Wipe interior between laundering. Wash cool with like colors and tumble dry in dryer. These are not to be used in the microwave.
Bowl Covers are handmade by Marley's Monsters in Eugene, Oregon.