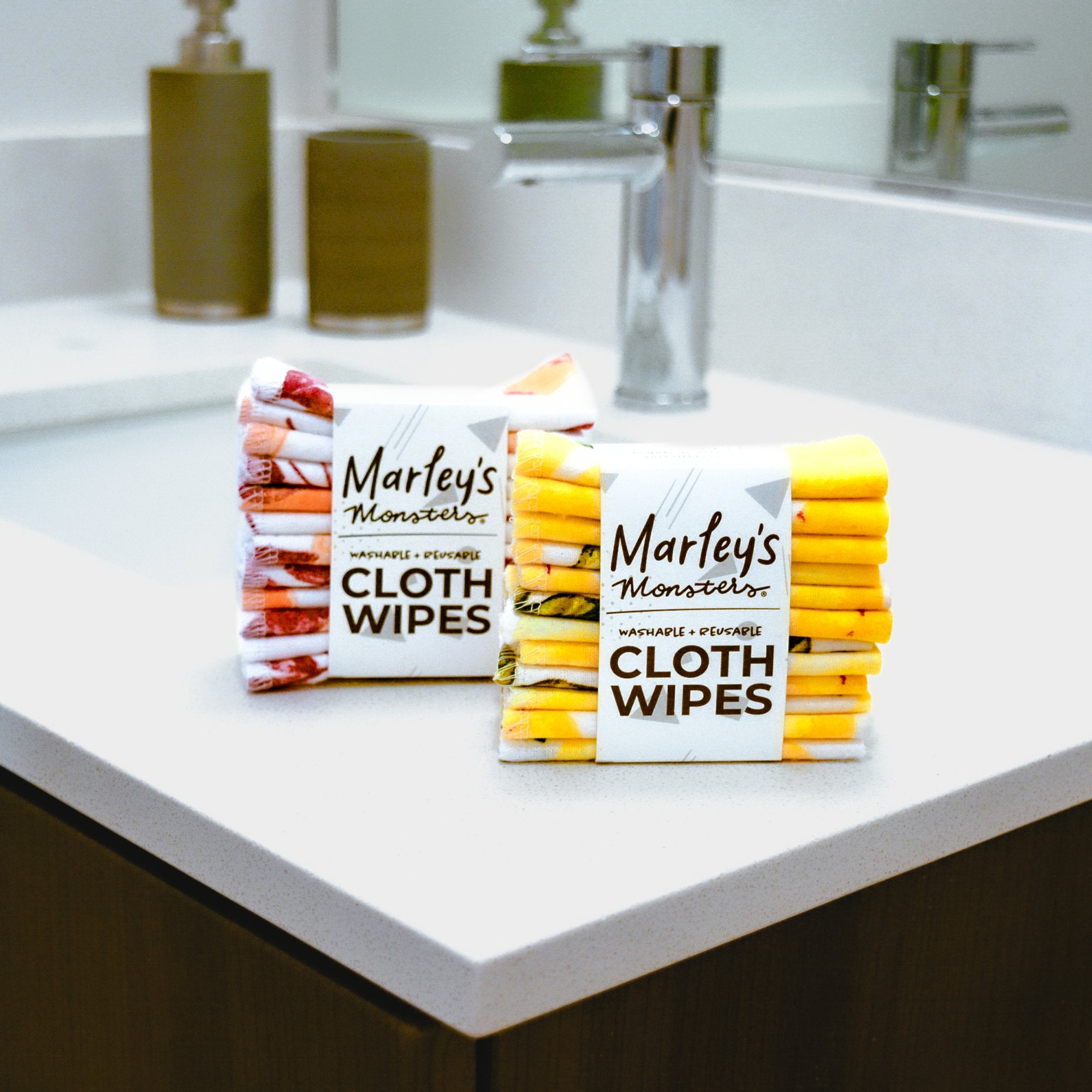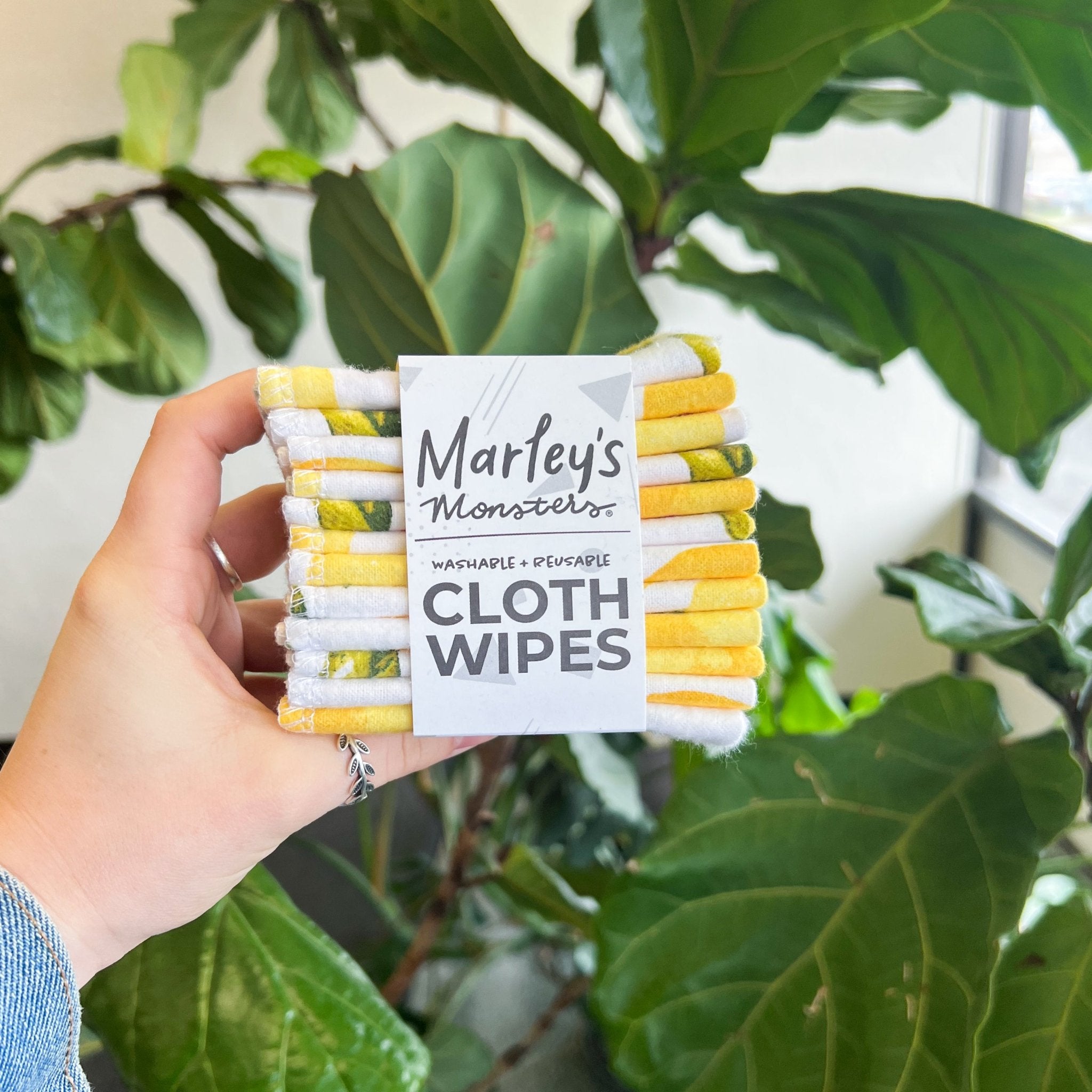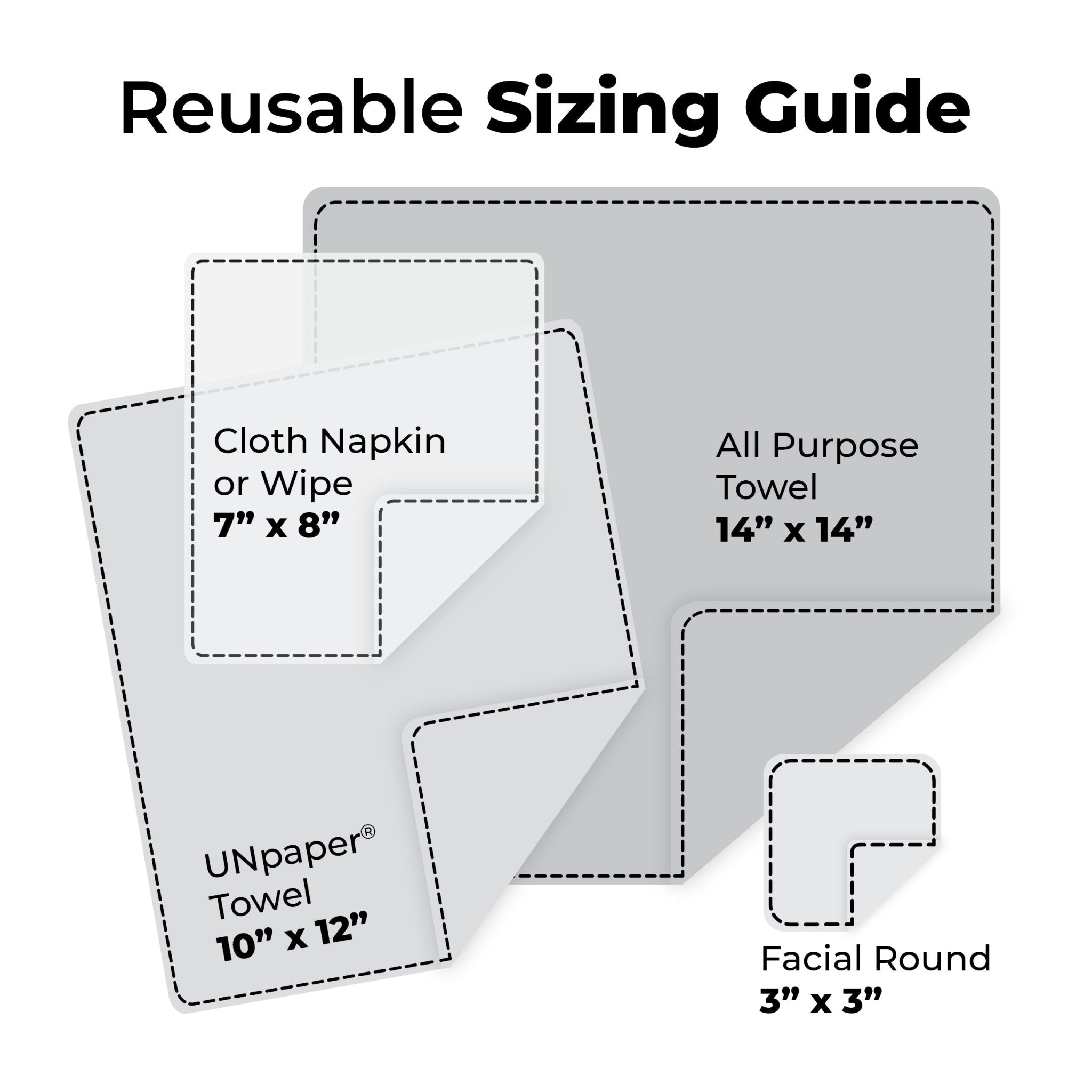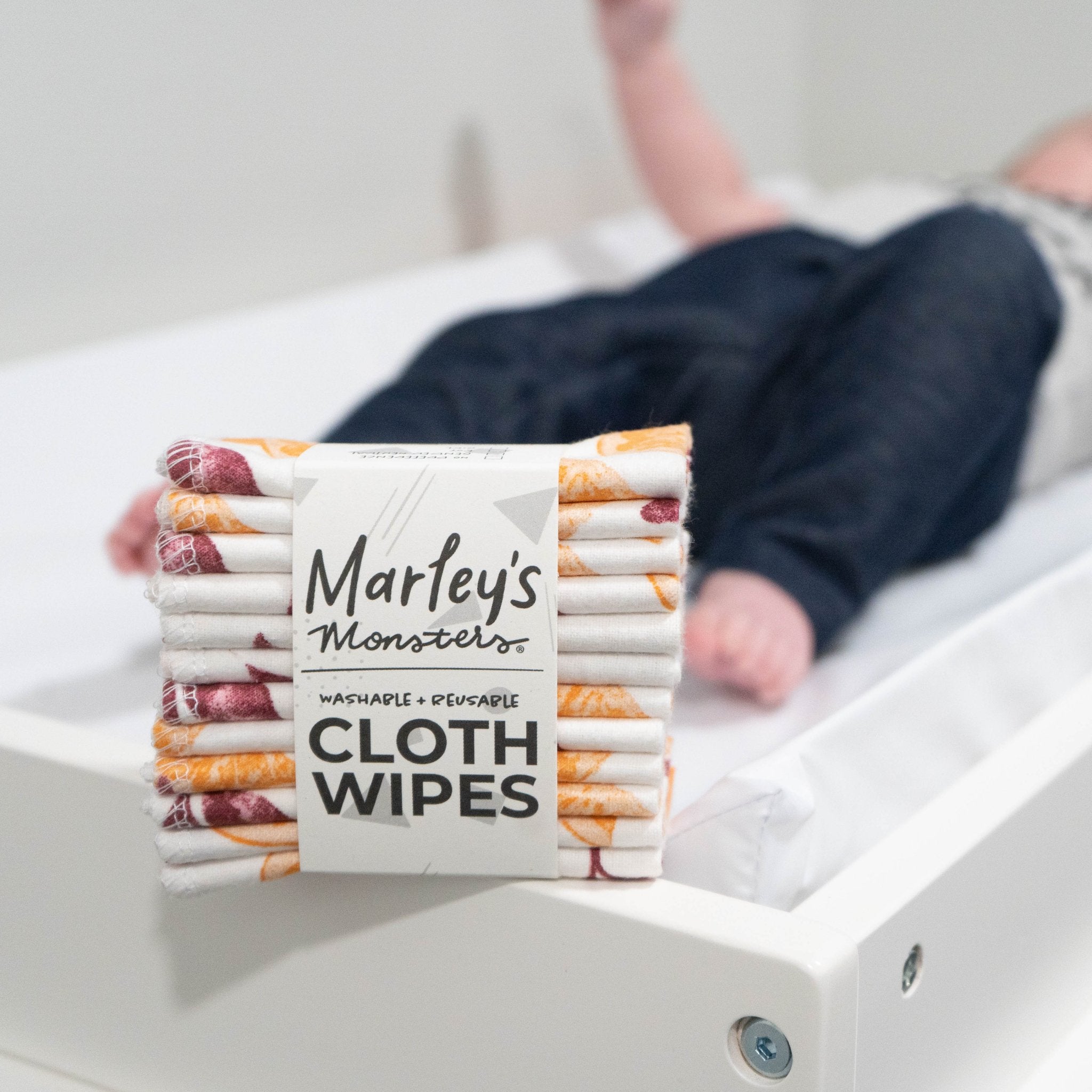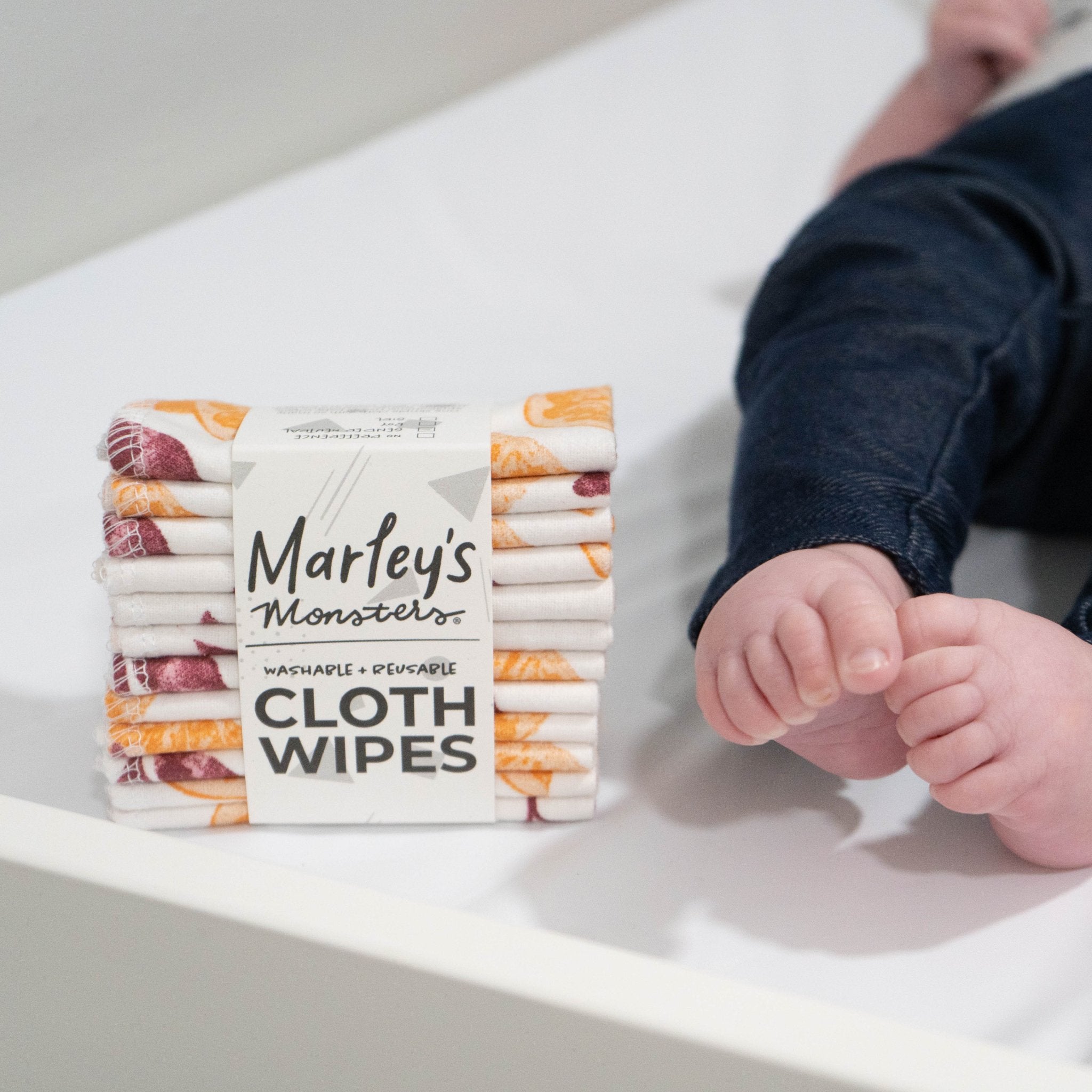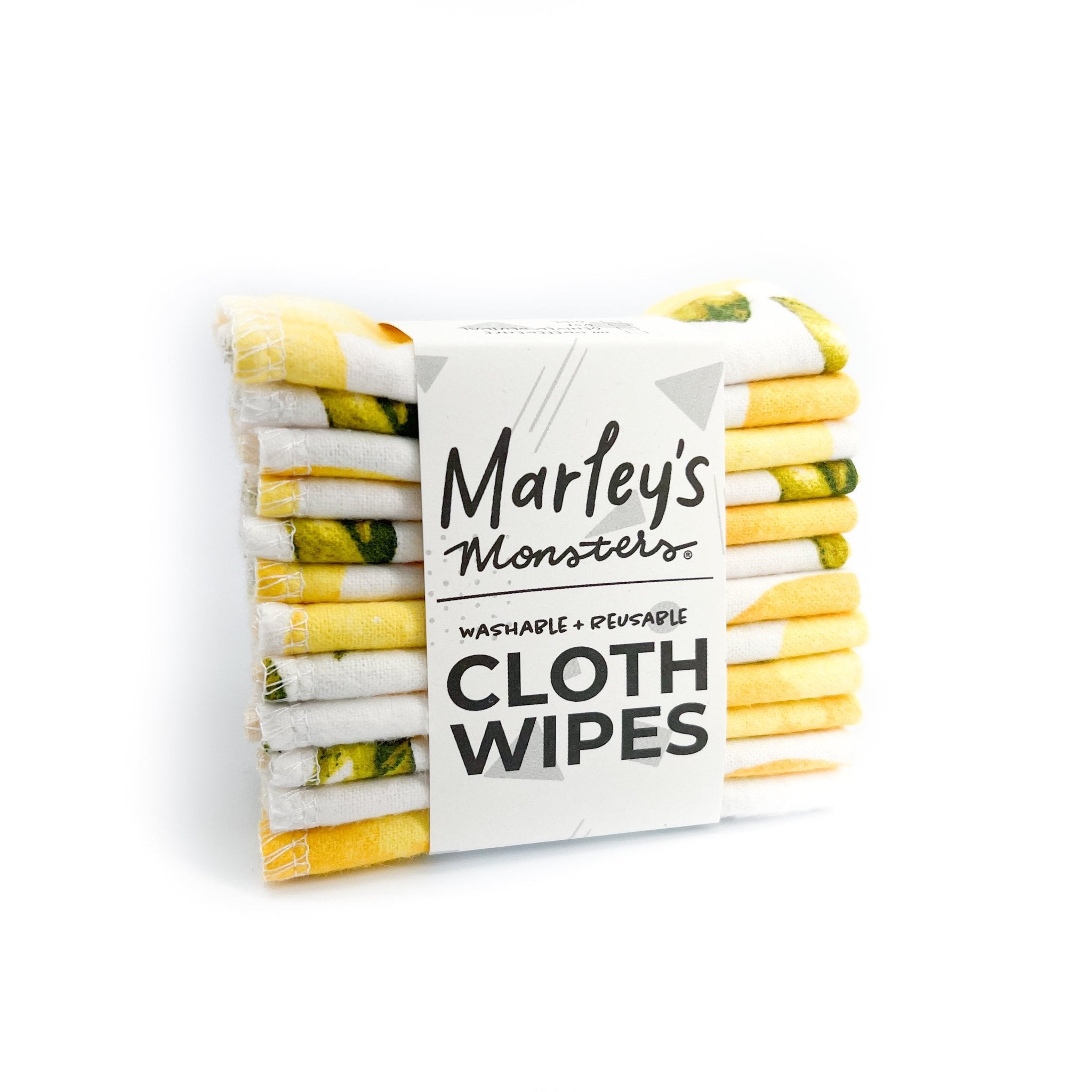 12 Cloth Wipes: Vintage Fruit
Whether you're new to our Cloth Wipes or already love our sustainable option over disposables, come check out our Cloth Wipes in our popular VINTAGE LEMON and ORANGE prints. These singly-ply, 100% cotton flannel wipes are extremely multi-functional. Pack them for a picnic, use as a tissue, pair with water or your favorite DIY solution to use as a baby wipe. The uses are endless!
***Flannel becomes more absorbent after the first few washes***
Single-ply

Each Cloth Wipe is approximately 7"x8"
Edges are sewn for durability and to prevent fraying
CARE + WASHING: Machine wash warm with like colors, dry in dryer.
Wipes are not pre-washed, so expect some shrinkage.
Handmade by Marley's Monsters in Eugene, Oregon.