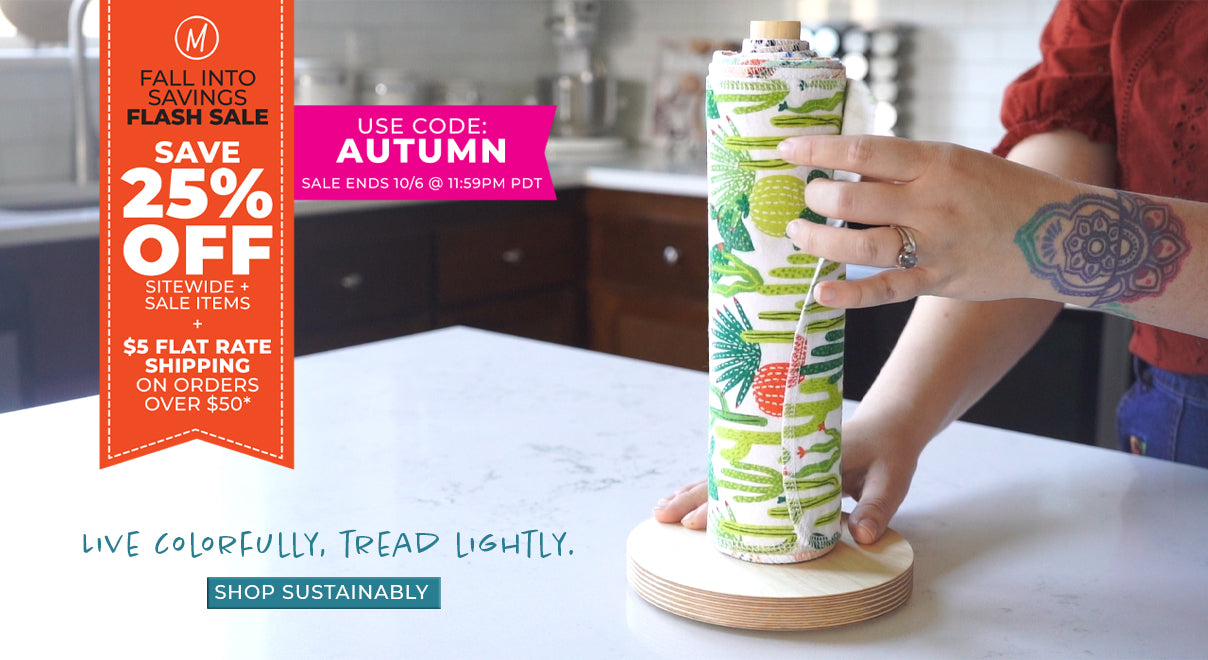 ---
Featured Collections
---
UNpaper® Towels
---
Your Zero Waste Journey Starts Here
Marley's Monsters inspires and empowers sustainable living in the most colorful way possible; One UNpaper® Towel at a time.
Welcome to Marley's Monsters, your one-stop-shop for sustainable and eco-friendly products that will help you reduce your environmental footprint while enjoying everyday essentials. Start your sustainable journey with our favorite kitchen swap, UNpaper Towels.
Our mission is to make sustainable living accessible, stylish, and convenient for everyone.
From reusable Cloth Wipes to washable Nursing Pads, our products are designed to replace disposable items and reduce waste. Our commitment to sustainability is reflected in our use of organic and natural materials, as well as our eco-friendly packaging and shipping practices.
At Marley's Monsters, we believe that sustainability can be stylish. That's why we offer a range of designs and patterns that are both fun and functional. Whether you're looking for kitchen essentials, home decor, or baby gear, we have you covered.
We are a woman-owned business based in Eugene, Oregon, and we are proud to offer products made in the USA by skilled artisans. When you shop with us, you are not only supporting a small business but also contributing to a better future for our planet.

Thank you for choosing Marley's Monsters as your go-to source for sustainable and eco-friendly products. Join us in our mission to reduce waste and protect our planet, one reusable product at a time. Live colorfully, tread lightly.
If every household replaced just one roll of paper towels with UNpaper® Towels, it would save roughly 544,000 trees each year!
As Seen in:
-->